July 12, 2017 - 1 Month on Epuris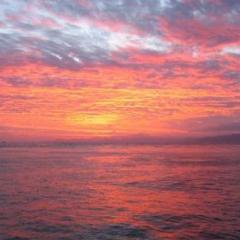 Forehead Cyst from last week… I am happy to say that my forehead cyst (see last post for pictures) has completely gone away with very minimal redness left behind. It is not noticeable at all and very happy about that!!
My dermatologist follow up… So, it has been one month since I have started Accutane and today I met with my dermatologist to see what his thoughts were on how the Accutane was taking affect. He asked me if I have noticed flare up more than when I started the Accutane in which I told him yes. Therefore, he was very hesitant in increasing my dose because it could create more flare ups which has the potential to scar. So, he has kept me on the same 20mg dose until next time when he will do another assessment. I had many questions, see below the answered questions by my dermatologist:
Picking on Accutane… Obviously he said that picking is not a good option when on Accutane, however when there are whiteheads at the surface that are driving you NUTS, he says to use a needle to break the skin and let the pimple drain (which I have been doing). He also mentioned that I could spot treat with Tactuo Pump to increase the dryness in the area with hopes of it healing faster.

Pre-Workout on Accutane: Caffeine does not affect Accutane therefore I was told that pre-workout would be fine to take. He did mention to stay away from Whey Protein as it can cause acne because of the lactose.

Vitamins and/or supplements: I asked if I should be taking any and his response was no, it is not necessary.

Ice or Warm Compresses: When I have a large cyst, I obviously want to pop it however I asked what would be better to help it heal. The dermatologist said that icing will decrease the size of the bump while a warm compress will bring the cyst/whitehead to the surface. He recommended ice since you want to avoid popping as much as possible.
Painful Cysts…. I am experiencing large painful cysts that are very inflamed and irritated even though I try my hardest not to touch them! Some cysts have surfaced and dried out but there still remains a bump in its place.
Crusty Whiteheads… I continue to have A LOT of whiteheads come to the surface, especially around my jaw line and chin. As mentioned by the dermatologist, I take a needle and break the surface and apply MINIMAL pressure. If the whitehead comes out, perfect! If not, I leave it and put a spot treatment over it. I recommend doing this at night, because they will obviously become VERY inflamed even when touched the slightest.
Migraines Return… As mentioned in a previous post, I have switched to the Nuvaring. It has been three weeks therefore this is my week where I do not have it in. This last three weeks have been HORRIBLE! I have had occurring migraines that takes around 5 Advil to finally get rid of since I do not have any migraine medication anymore. I am hoping these will subside and it is just a short-term symptom but I will have to wait and see.
Tired all the time… I have realized within the past couple weeks that I have been very groggy and tired. Sometimes so bad that I can barely keep my eyes open at work. I drink one coffee in the morning and occasionally one in the afternoon, but I feel like it has no effect on me. I find myself dozing off earlier in the night because I am so tired and exhausted. I try to overcome this by going to the gym and pushing through it (I go to the gym around 3-4 times a week).
Occasional Anxiety… I have rarely experienced anxiety in my lifetime however, I have found that I definitely have increased anxiety since starting Accutane. It is nothing of concern, however I find that it can stem at any point in the day when my mind wonders to my skin and I start to only think about that. Deep breathing exercises have helped.
Change in face wash… As much as I liked the Oxy Emergency Acne Vanishing Facial Cleaner, it started to become too drying for my face. Therefore, I have switched to Cerave Hydrating Cleanser bar. I read many reviews and heard that the bar is better at taking off makeup. It lathers very well and has made my skin very smooth and less dry. I tend to stick with this from now on.