June 28, 2017 (Week 2 on Epuris)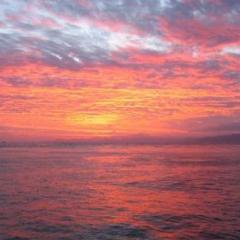 The Itchiness continues…
It has been 2 weeks now since I have started Accutane (Epuris 20mg). I am starting to notice my skin becoming more inflamed than what it was at the beginning of the treatment. The itchiness has also kicked in and although it is very tempting to itch my face, I try to avoid it because my skin is becoming more sensitive and scratching will only make it redder, not to mention it hurts!!
The Dryness continues…
Not only is my face itchy, but my whole body has become drier leading me to moisturize constantly to avoid dry, flakey skin. Currently I am using
Vaseline Intensive Care Cocoaradient
as my body lotion. My lips have also become significantly dry but I continue to use my La Roche Pose Lip Balm, this stuff is my savior!
The Whiteheads Arise…
My under the skin pimples are starting to form large whiteheads with some even coming right to the surface and with no pressure at all, they burst… YUCK, I know. Now I know after reading several blogs, you are not supposed to pick on Accutane. This I understand since your skin starts to become thinner and more prone to scarring if tampered with. However, when large whiteheads are right at the surface, my thought process is to relieve the puss which I do but as gently as possible, with a lancet needle and no squeezing! So far, once this is done, I continue to wipe the area until stops pussing, put on a Nexcare patch (depending if it needs one) and within a day or two the redness is barely noticeable and the bump is gone. That being said, I DO NOT touch any acne under the skin! That is where you can run into trouble with scarring!!
Products remain the same…
All my products have remained the same since last week however I am looking into switching to a Cerave Facial Wash to replace the Oxy Facial wash I am currently using.
Any feedback on the Cerave would be helpful!
Limiting Makeup as much as possible…
Before starting Accutane, I told myself that I want to limit makeup as much as possible just so I can let this treatment takeover and do its job. Of course, there are times where makeup needs to be worn however I only apply if completely necessary and remove it the moment I get home. I have realized that makeup actually inflames my skin even more so I prefer to not where it and just let my skin breath. Although it is hard to go out without any makeup, the end result better be worth it!
•
Foundation Powder:
Sephora Collection Matte Perfection Powder ($25.00 CAD)
Drink lots of water!...
Even before Accutane, I make sure to drink at least 8-10 cups of water a day. This has been an ongoing this that has now become part of my daily routine.