First microneedling appointment
So I had my very first microneedling appointment done yesterday (April 17th, 2017) I am on the end of my tenth week of Dans regimen, so I figured it would be a good time to jump-start my scar revision process. The doctor used 2.5mm needles, using the "Rejuvapen." I only had my cheek areas treated, because those ares are really my only areas of concern. I'm dealing with mild-moderate rolling scars, possibly even a boxcar scar or two, however, all of these scars are very smooth, and do not exceed 1.5mm in depth at the very maximum. I also have some PIE ( post inflammatory erythema ) these scars are primarily just causing an uneven textured look, which I have faith that multiple microneedling sessions will significantly suppress, if not completely eliminate. I plan on going back to my doctor in 4 weeks for my follow-up treatment ( does anybody think that is much too soon? should I push it back to 5 weeks? )

I am very excited to start seeing results in the coming weeks. I know it takes time, but I've been dealing with skin issues for a very long time, so I know the time will pass quickly.

Here are photos of me today, April 18th, in indirect lighting, so you can really see the texture of my skin.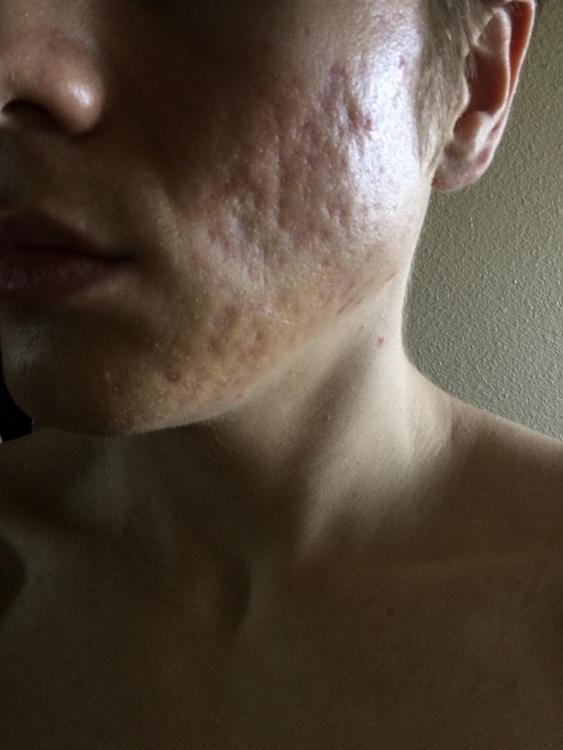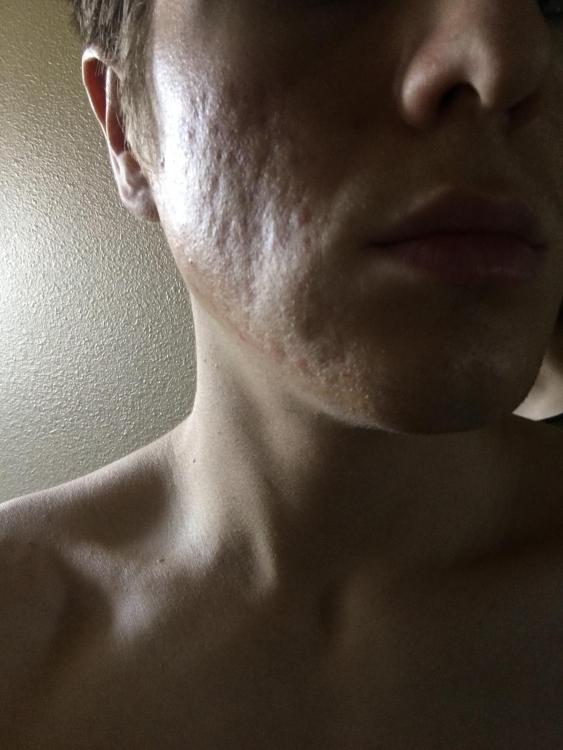 Lastly, if any of you have any questions or comments regarding microneedling while using Dans regimen; shoot!