How To Get Rid Of Pimples In a Day?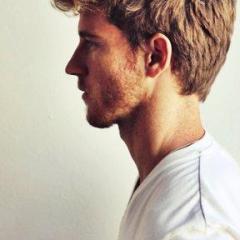 You wake up all prepared to give power pack performance on your big day until you see that spot on your face in the mirror. That pimple not only causes you annoying pain but also lose your confidence. However, don't worry this blog will help you get rid of these red bumps in a day.
Here are the few natural yet home remedies that will help you heal these painful pimples in as little as 24 hours. Let's a look at these remedies:
1. Orange Peel and Juice To Remove Pimples
As suggested by many skin care experts, the acidity and vitamin C substance in orange makes it a flawless cure for pimples and acne. First, wash your hands before touching your skin, since dirty hands can acquaint bacteria with the skin. Then wash you face with warm water as this helps to enlarge the pores. Gently rub the orange peel on the affected area. You need to use the separate orange peels for every a pimple. Generally, there is a high risk of bacterial infection from one area to another if you use the same peel. Leave the juice on the pimple for around 15-20 minutes and then wash it with cold water.
2. Use Green Tea
There are many studies, which proves that the green tea has shown magical effects on acne and pimples when used externally. Green tea contains an antioxidant called EGCG that help in reducing the sebum production, bacterial growth, and inflammation in the acne-prone skin. Take few green tea leaves and pour it in a cup of boiling water. Let it be cool for 15-20 minutes, meanwhile, you can wash your face. Use a cotton ball to apply the cool green tea water on your face or where you see the breakouts. Leave it for 15-20 minutes then wash your face with normal water.
3. Use Toothpaste Overnight
Toothpaste is an extraordinary
treatment to remove pimples
overnight. Also, it best utilized and gives a better result after washing the area and then apply it on the pimple. It is essential to note that while toothpaste must be utilized instead of using any gel-based toothpaste to remove pimples. Apply a small amount of toothpaste on the pimple or affected area and leave it overnight. Wash your face in the morning with normal water to have the best result.