A Holistic Approach to Treating Acne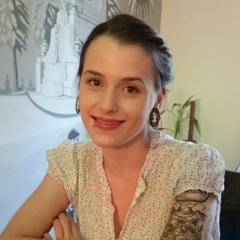 This persistent condition is more than skin deep. It can leave not only physical, but also emotional scars, and that's why it's particularly hard to deal with it. Acne is one of the most common dermatological issues, and according to some estimates, as much as 85% of the population suffers from it at some point in their lives. It's characterized by greasy skin covered in pimples, blackheads or whiteheads.
Many adolescents have to deal with sudden acne outbreaks, which are mainly triggered by the hormonal changes during puberty. However, adult acne and cystic acne are even more disturbing as establishing their causes can be complicated.
Although dermatologists insist on using all kinds of chemical-laden medications, it's crucial to start treating acne from within.
Use Natural and Organic Skin Care Products
Natural and organic skincare products play an important role in the topical treatment of acne. No matter how expensive they are, lotions, creams, and cleansers that contain harmful chemicals aren't good for the skin and they usually fail to deliver. There are five types of skin: dry, normal, oily, combination, and sensitive; so, it's important to determine the skin type before choosing the skincare regimen.
Natural ingredients, found in every kitchen, can be used for homemade cosmetics. A facial scrub made from cinnamon, nutmeg, and manuka honey can effectively relieve spots. A clay mask can efficiently unclog pores, and it's excellent for oily skin. Removing make-up in the evening is necessary; so, the oil cleansing method is a good idea. Natural oils, such as hemp seed, castor, olive, or coconut oil, are the best option.
However, some of these ingredients aren't available or people don't have the time to make their own natural cosmetics. Luckily, it's possible to find commercial quality organic skin care products and stay away from all the harmful chemicals.
Change Your Diet
However, it's not enough just to treat your skin and polish the surface. Changing your diet is equally important. Processed and junk food are among the main culprits behind acne, as well as many other skin conditions. Greasy foods create fertile ground for all kinds of inflammations, not to mention hormone imbalances which, in turn, make acne even worse. The same goes for high-glycemic foods, sugar, and cow's milk.
A research study which tried to establish the relationship between the diet and acne reported, among other things, that commercial milk usually comes from pregnant cows, which might be the reason why it aggravates this skin condition. The effects of chocolate are still under scrutiny, but one thing is for sure: only dark chocolate should be consumed but in moderation.
Organic foods and home-cooked meals are a must for fighting acne. Foods that keep the digestive system running smoothly, such as vegetables, fruit, and flaxseed, can prevent accumulation of toxins and reduce outbreaks. Omega-3 fatty acids reduce inflammation, stress, and anxiety; so, they should be an inevitable part of any well-balanced diet.
Change Your Lifestyle
Bad habits can also affect acne and make it worse. That's why it's necessary to introduce certain lifestyle changes that will improve both your skin condition and overall well-being.
Unsurprisingly, stress has a lot to do with this chronic skin disease since it increases the production of glucocorticoid. Scientists say that stress can be prevented by a good night's sleep, which means that day naps don't count.
Exercise is vital for reducing stress and improving blood circulation, which provides the skin with more oxygen and removes dead skin cells. The lymphatic system, which is instrumental in helping the body regenerate and get rid of toxins, relies on muscle movement in order to be able to move fluid through the body. In order to boost it, lymphatic drainage massage is recommended.
Drinking water detoxes the whole body and hydrates the skin. Also, cell phones are riddled with bacteria, and it's important to frequently sanitize them.
Acne may be persistent, but by changing your diet, lifestyle, and skin care products, it's possible to keep it under control.