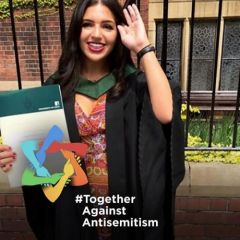 Entry posted by GGPiexx ·
462 views
Okay, so this blog is about what I use on a daily basis on my skin and about how I deal with having spots on a daily basis. I have been having a rough time coming to accept that my skin just fluctuates constantly. I have tried to build a correlation between diet, touching my face, using makeup, stress etc but i think overall its a combination between absolutely everything and i need to stop driving myself crazy.

I use dermol cream to wash and moisturise my face//differin cream every night// lymecycline 408mg every morning//omega 3 oils every day and that is pretty much it.

My aim is to go on accutane - i think it will work wonders for my skin but the process makes me apprehensive. I know that my skin is not as bad as many other people but it is really affecting my self-confidence and at the end of the day it is all relative. Tuesday I will be going to the dermatologist again and hopefully he can tell me some things I want to hear.

I want to say that lymecycline is working but unfortunately it isnt. It might do and that is why im going to carry on taking it until the end of month 4 or until i get put on accutane. I am going to try as hard as I can to not touch my face, eat shit food and drink a load of alcahol but being a student that is always difficult.