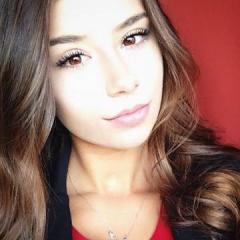 Entry posted by Minks ·
535 views
I've been thinking about and meaning to make an update for so long but haven't got around to it lol.

Anyways! I last posted around 15 days ago and a lot has happened on my face since then. ALOT of bad but a lot of good too. I went and got that facial extraction done on Thursday the 17th that I told you guys about and she removed about...eh.. let's say 85-90% of the bumps. I wasn't expecting her to get rid of them all because I know that's unrealistic considering there was probably about 200 all over my face. So she definitely did all she could and some small ones have stayed but that's okay because it's so much better now and I have faith these'll come out in time one by one, and if they look ready here and there I can attempt to extract them myself. My face was SO red coming out of that appointment and I had to bus AND subway home so I literally wrapped a scarf around my face up to my eyes. There was no way anyone was seeing that! The next day I woke up with such a dry face and Saturday it was even worse. My whole face was SO dry that it was plain gross to look at. And that Saturday my family and I were leaving to go to Niagara because we had a family day weekend planned. I didn't wear makeup that weekend except for when we went out to dinner at a fancy steakhouse. We also went to the waterpark which was painful because I know everyyybody was looking at my face. I think the chlorine from the pool helped my face though. It would've been a really fun weekend if my face was clear but its not so it was just decent. The crazy dryness had stopped by the time we left Niagara which was Monday and ever since then my face has just been continuing to heal. There's not many active pimples right now, it's more so just red marks on my face. My face is actually really smooth right now, and I have extracted a few pimples myself since that appointment and it's went pretty well. I have a pimple on my cheek that just won't turn into a whitehead but I'm just not going to touch it until I see something change. Most of my pimples come and go pretty quickly but new ones just come back. However, I've noticed that I'm not waking up with 3 new pimples every day recently so that's great. It just sucks because these dark spots have covering most of my cheeks looks like acne but it's not so on photos and to others it doesn't even look like I've made any progress. I really hope they'll fade sooner than later.

The ear eczema Accutane has given me has been really annoying. I got a eczema cream to put in my ears to combat the dryness but now I can barely hear cause of it! I'm fairly certain the cream has dried and just blocked my ear passage. I definitely have to go to the doctor soon because it is becoming incredibly difficult while trying to go about my day. I can't hear my coworkers most of the time and sometimes my customers. It's quite upsetting. Also my shoulder pain has been kinda bad lately which is hard to deal with too. I've always had it, Accutane has just increased it. I'm also starting to get more and more worried about drinking on Accutane because of what I'm reading on this fb group I'm a part of. My manager also told me he was on Accutane, drank on it and ruined his stomach lining because of it. I really don't want my stomach or liver to get messed up because of Accutane but I still want a drink or two here and there! Ugh.
Well I think that's all for now guys, I'll update again soon hopefully.