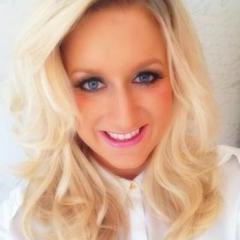 Hey guys,

So I'm now on my 3rd week and still feeling fab. My skin is completely clear (aside from old marks) still and I am LOVING the no oil. My make up stays perfect ALL day!



My hair has started to dry out a little this week but I have started putting a few drops of jojoba oil with my conditioner which sorts it out straight away. My lips are slightly chapped but barely bother me as long as I have a balm on. My favourite is still Blistex - Intensive Moisture, this stuff is brilliant and makes my lips silky smooth.

I have experienced no dry skin on my body at all and barely any on my face either. In fact, the texture of my face is lovely. It is so soft and smooth!

I am still using the same products and I swear by jojoba oil. It is the BEST stuff ever and can be used for everything. It is also 100% organic which is a bonus.

On top of my Accutane treatment, I am also on my 4th week of quitting smoking which I am super proud of. I definitely feel this has contributed to the current condition of my skin.

I have an appointment with my dermatologist Friday so will update after with my progress!

See pictures attached from a couple of days ago.