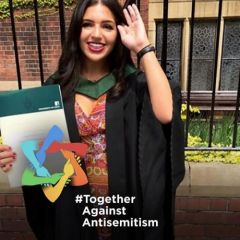 Entry posted by GGPiexx ·
324 views
Okay, so my texture of my skin is a lot better. Especially on my right cheek. It is completely clear and feels super soft. My forehead is also clearing up i think. It feels a lot less angry and way flatter than before. In between my eyebrows, there are a few little pesky ones which are quite frustrating.

But my left cheek and chin are a bloody nightmare. They just will not go away!!
There are so many on my chin but they aren't massively painful right now so its not too bad. But anyway, I am nearly onto my final week of lymecycline and epiduo. My prescription has nearly come to the end of the 2 month period and then I will have to go back to the doctor and either carry on with the same treatment or change it completely and go on something else.

First Dermatologist appointment on saturday woohoo!!!