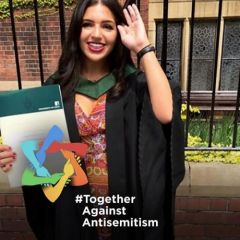 Entry posted by GGPiexx ·
393 views
Okay, so this is the beginning of week 7. I had work today and kept a positive mindset throughout the whole day. My skin is really bad still but the texture of my skin is much more hydrated and looking/ feeling healthier but im not really sure why. My forehead still has active spots which need to go away. My spot on my left cheek is stupidly big, red and swollen. The rest of the spots on my left cheek are not as bad but still bumpy. The right cheek is on the most part clear with under the surface spots in some places. The chin is probably the worst area on my face. Not a pretty site with tiny bumps pretty much everywhere but about 5 active spots just chillin' and my hairline is starting to be angry again which is not nice.

On the most part my skin is something i just need to accept because if i am stressed it will just get worse and i am not prepared for cystic acne at all. I am lucky in the sense that my mum has really good skin so its not toooo bad but on the most part it is all going to be okay.

Dermatology appointment Saturday @ 9A.M.

I am so excited for this you have no frickin idea.

Will update in a few days.