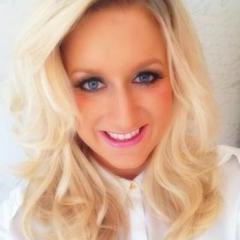 So here it goes...

About me:

I am a 26 year old female from the UK. I developed cystic acne at the age of 21 which as you can imagine I was over the moon about after getting through my teenage years spot free! I started tetracycline 4 years ago which worked for about 3 years but I am guessing my body became immune to the antibiotics after been on them for so long.

After a huge breakout on a trip to Iceland in November, I decided enough was enough and visited a private dermatologist at Harley Street. She took one look at my face and said Accutane which I was VERY hesitant about. After reading hundreds of blogs and scary stories on this site I decided there were no other options and took the plunge. I was prescribed 20mg for the first month and then 60mg for the remaining course until I reach 9,000mg over the whole course.

Week 1:

I popped my 6th pill today so I have nearly completed my first week. Side effects so far have been non existent. I have no dry lips, no dry skin, no headaches, no joint pain, no nothing. The only slight side effect I have noticed is my skin is slightly more red and feels a little sunburt. I have had no breakout and my skin is clear at the moment (apart from old marks) with no active spots. I have religiously been moisturising my skin, lips and nose twice a day and I take my tablet with my dinner about 7pm in the evening.

Products I am currently using:

Cetaphil gentle cleanser
Cetaphil moisturiser
Blistex intensive moisture (love this stuff) in the day (lips)
Aquaphor on my lips and inside of my nose at night
Nivea for body

I also have some jojoba oil on standby for when my skin turns like the Sahara desert!

So that's it for week 1. Hopefully that gives you a little insight and if you have any questions, please let me know. I would also love to hear your own personal experiences so we can go through this together. I will update again in a few days.