How I've Been Treating my Acne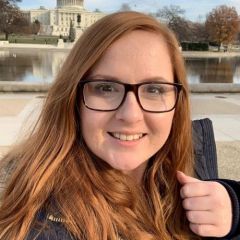 This time last year I went for my first dermatologist consultation from a real adult dermatologist. The first thing she did was prescribe Spironolactone. Of course, I fought her on this, I did everything short of stomping my foot. I knew that this wasn't a medication that has worked for me in the past, so I had reservations about it (also, I am notoriously horrendous at remembering to take pills). She looked me dead in the eyes and said: "In six months you will have reduced your acne to 1-2 breakouts per month." SOLD. She was right, and for six months I took pills on time, never missed a single one, and my skin cleared up!
We did a Pulse Dye Laser (PDL) treatment, which was covered by my insurance, and I was walking around looking like a blueberry muffin for the better part of my spring break. When it healed, I was expecting a clean face, no redness, no remanence of what genetics had done to my face (thanks, dad). I almost cried when I saw how many red marks I still had, I almost gave up on myself and my dermatologist. Until I saw some before and after pictures we took. WOW.
I kept up with the Spironolactone. Then over summer break, I got another treatment, and again. WOW.
But afterward, I had gone about 6 months without seeing my doctor and I started forgetting to take pills, my face started breaking out, and every single time I got a breakout it lasted for 1-2 months, and the scar stayed around until my last laser. My dermatologist put me back on the Spironolactone with an inspiring speech, and I stayed on for about 2 months. My acne cleared up so fast my mom thought that I was wearing makeup when I came home for a visit. I cleared up the remaining scars with a third PDL treatment and the scarring went from purple to baby pink.
It has been a month since I did my treatment and I am kicking myself because I KNOW I have to take the damn pills, but I just don't do it. I don't know why. My acne is back, and going down my neck this time. It is nowhere near as bad as before my first visit, but it is still upsetting.

I'm a big skin picker. It's gross, it's making my acne worse, it's making my scarring worse, it's making it harder to apply makeup, but my studies are so stressful that without even knowing it I pick my pimples and ruin all the work I've put into making it go away. I have yet to find a solution to my skin picking problem.

I hope that someday I have enough self-esteem to post my acne before and after pictures, but for now, I will leave them to my eyes only.