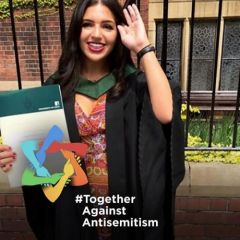 I thought that at the end of the first month using Epiduo and going on Lymecycline, my skin would be showing change. It was getting better but not it is getting worse again and my mood is really down. I dont want to socialise with my friends and Im usually a very sociable person so it is difficult. At university you have to be around people. I am constantly surrounded by socialising and when i feel shit about myself i want to crawl up into a ball and go to sleep early with Epiduo on my face, awaiting for a miracle. A miracle that I will wake up in the morning and all my spots will be gone. It is a shit feeling.
For me, when I know that an improvement is coming then it is fine, but when It is fluctuating, it frustrates me alot.
Anyway here are some pictures of my progress/ no progress.

I feel like my diet has something to do with it but it makes me really paranoid about eating and I don't want to go down that route. My diet is pretty healthy already. These are some pictures of my face right now.