I decided to wait 2 weeks to update again so I could really get a good feel for what was going on. I feel like the biggest enemy in anything like this, whether it be skin or losing wait or any other goal, is looking too closely at the results and judging them harshly. So, I thought it would be a good idea to take a step back. 

Let me start by saying that these have not been ideal skin conditions for anyone lately. I've been endlessly stressed and exhausted. The air is so dry and the heat isn't helping with that. And I'm off my birth control to get my period. Talk about a triple threat. 


So what have I noticed? The skin around my nose is coming off pretty dramatically and no amount of exfoliant or moisturizer seems to be helping with that. The cyst like zits that cropped around the end of week 4/beginning of week 5 on my jaw stayed for a longer time than I would have liked. They're now hanging out as raised left overs. They'll take some time to go away, but they're not true scars. 

But, even with the stress on top of stress mixed with terrible sleeping patterns and a couple nights of drinking alcohol (I've severely reduced this activity as well), I haven't had all hell break loose on my face. And usually is absolutely would.  By now I'd look like a new mountain range was staking claim to my face. Which is amazing! I also feel like my skin tone has really improved lately and there's been some minor change in the depth of my pitted and rolling scars. 

I think the increased AHA was definitely a good call. After 2 more weeks I'm going to add in another day or so of the Retinol as well and see how that treats me!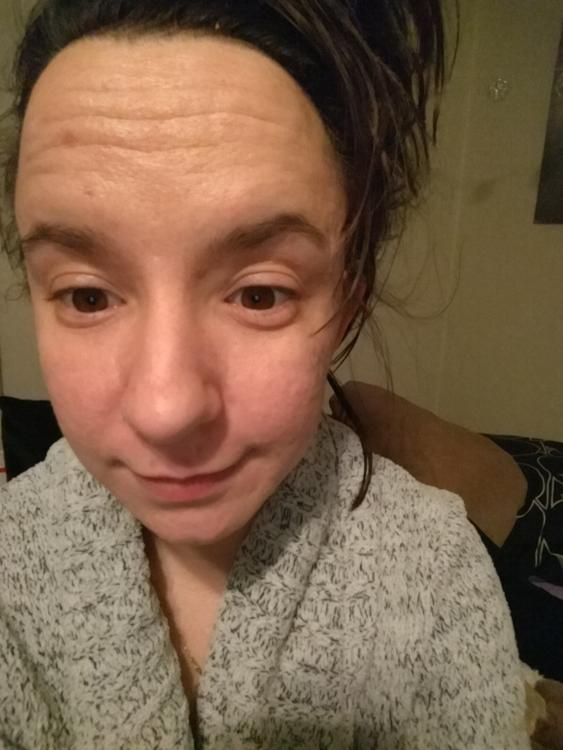 I can't quite say I'm thrilled with what I see when I look in the mirror or see pictures of myself. But I'm certainly making progress.