5 Best Foundations for Acne Prone Skin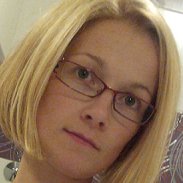 Entry posted by EmmaHL ·
1,940 views
5 Best Foundations for Acne Prone Skin
Acne is the most common skin disease and contrary to popular belief – it doesn't affect just teenagers. Dreadful pimples, blackheads, whiteheads, papules and cysts can affect just about anyone, regardless of their race, gender or age. And while the cause of these outbreaks is still unknown, dermatologists and cosmetologists have started developing lines of cosmetic and beauty products specially designed for acne prone skin. So, instead of always listening to talks how makeup is bad for your skin and that it'll just cause more acne outbreaks, you better equip yourself with some of these five best foundations for sensitive and acne prone skin.
Neutrogena SkinClearing Liquid Makeup
Neutrogena is known to be the #1 dermatologist recommended skincare brand that offers a wide range of skin and hair care products. They also have a special line of skincare products designed specifically to help reduce acne outbreaks. Recently, they introduced Neutrogena Skinclearing Liquid Makeup, an oil-free liquid with salicylic acid in a dozen available shades, that feels light on the skin and helps prevent future outbreaks. It works wonders both for regular and sensitive skin.
Maybelline New York Fit Me Matte + Poreless Foundation
Probably one of the most renowned makeup brands in the world, Maybelline has launched another product which provides an amazing matte finish, medium to full coverage and most importantly – it doesn't settle into the pores. It's available in 16 different shades and it doesn't leave you with that shiny, greasy appearance. Another equally effective foundation is Maybelline New York SuperStay Better Skin Foundation, which comes in 12 amazing, velvety shades.
Clinique Pore Refining Solutions Instant Perfecting Makeup
A great solution for all those ladies who are looking to achieve a natural look. Clinique offers a formula rich in salicylic acid which has strong antibacterial properties, meaning it helps with preventing new acne from forming, but it also has exfoliating properties and helps shrink pores. Not only this, but this product also leaves you with a soft, matte finish. Another product from the same line is Clinique Acne Solutions Liquid Makeup, which is offered in 16 different shades, that all contribute to a smooth and silky appearance.
Estée Lauder Double Wear Stay-In-Place Foundation
This foundation not only helps you tackle those uncomfortable blemishes and redness, but also provides you with a powder-like finish and an SPF 10. It's quite creamy, but doesn't leave oily traces on your face and is one of the best products for controlling shiny textures throughout the day. Coming also from the same brand, Estée Lauder Double Wear Makeup to Go is a mineral based, loose powder foundation, that doesn't clog the pores and comes in 20 different shades.
Make Up for Ever Ultra Hd Liquid Foundation
If you're looking for a product which not only provides full coverage but also camouflages pores, fine lines and acne and at the same time hydrates the skin, then you're at the right place. It offers 40 impeccable shades, so you'll certainly find something that suits you personally. While it's effective as it is, makeup artists recommend using Jane Iredale disappear concealer underneath the foundation in order to cover dark circles, major blemishes or any other discoloration.
There are a number of ways to conceal acne and cover them using various makeup products, but the great thing about these foundations is that they're designed specifically for acne prone skin, meaning they contain valuable compounds and nourishing ingredients which help nurture the skin, reduce the appearance of acne and help prevent future outbreaks.