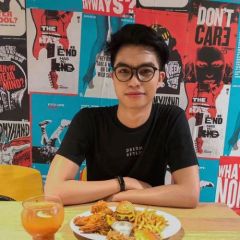 I am a 20-year old male. 176cm. 61kg. And I'm taking 10mg/day of isotretinoin for the past month. At first, I was so scared to take this kind of medicine because of the bad reviews that I see online. What made me courageous and decided is when an online shop posted that this pills that they're selling are easily sold out even though the buyers that they have don't usually own a prescription from a dermatologist. So I kinda thought, maybe it's not that dangerous when taking it on a low dose. So I did it, bought my first box and it was the best decision I've ever made.

Nothing really happened on my first 5 days of accutane but when the 6th day came, I woke up with an intolerable headache. The second week, when I was brushing my teeth, I hit a molar tooth and it hurt really bad. It started to bleed but immediately stopped after brushing my teeth. I guess that's what they're saying that accutane really does make you dry, not only on your face but your whole body. And that's the only bad side effect that I got since I started taking the med. Am I just lucky?

Today's the end of my first month on self-prescribed accutane. I have to say that I'm almost acne free now. I still get some cystic acnes here and there but they usually go in a few days and aren't as much devastating like my acnes before I took accutane. Now, the only problem that I have is my acne scars.