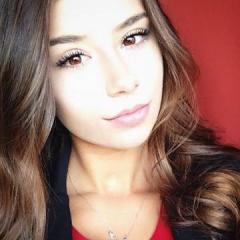 Entry posted by Minks ·
507 views
Hey so past three days my face has been really dry and itchy, but my foreheads still really oily. Lips have also been more dry. Had some pimples come up and I've popped some and they were gone pretty quick, except the one beside my left nostril crevice is reluctant to leave. I have several pimples appearing on both sides of my jaw but I'm just not going to touch those for now, and there's a couple appearing on both my cheeks which is upsetting because my left cheek was mostly scars but now its scarring AND pimples. Guessing this is the initial breakout everyone's talking about and the gunk under my skin is all coming out, however it hasn't been too bad so I'm expecting worse will come

I've been applying moisturizer whenever I can, and before bed every night so I've been waking up feeling like my face is glowing more and that it's smoothening out things even the tiniest bit.

I've had some bloody boogers past few days, my nose has been really runny. and I'm not sick for a fact so I think it's the accutane. Also day 8 I think it was, I had like, a heart spasm at work that lasted for about 3 seconds which was scary because that's never happened to me. In addition, for about 3 hours I felt really anxious at work very suddenly with no reason behind it at all and it wouldn't go away.

Side note; does anyone know if accutane can increases your appetite? Because I swear I've been eating everything in sight.