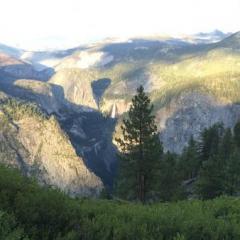 Hello Everyone!

A little about myself - My name is Ryan, and i am 19 years old. I just started my first semester of college 2 weeks ago, which has been an amazing experience so far. I started getting acne my sophomore year of high school but it never became a "problem" until late in my junior year. I believe it is slowly turning into cystic acne - which is my worst nightmare - because i have tried so many different techniques and suggestions to no prevail. Lately these whiteheads have been popping up all around my mouth after i wake up from sleeping, and i have tried the main things suggested on the internet. Every 3-4 days i wash my pillow cases and sheets; however, that has little to no effect on the amount of new whiteheads i wake up with. I even tried switching to a natural, organic toothpaste which also has proven to have no effect. The only two things i can think of that might be causing these breakouts are diet or hormones.



My natural plan - Instead of going to see a dermatologists i plan on leading a healthy lifestyle for at least 3 months (90 days) to see if that will give me the nice complexion i envy in others. My first day started off with a 4 mile run followed by a healthy fruit smoothie comprised of: strawberries, blueberries, raspberries, and soy milk. Berries are a great source of antioxidants which destroy radical cells that a contribute to acne. I also take a fish oil pill after each run for the omega 3's and zinc, but also because it is good for the heart. I will drink approximately a gallon of water a day to keep my skin hydrated and my system flushed. My meals for this week have been prepped in advance with each containing one chicken breast, one cup of broccoli, and a half cup of brown rice. I just want to try and consume foods low in sodium and fats, but high in protein and vitamins.



Blog set up - I plan on updating the blog every 3 days. It should take about 30 of these to fulfill my 90 day challenge but who knows i may continue updating if i like the results.



Thank-you to those who took the time to read this... Feel free to leave feedback!