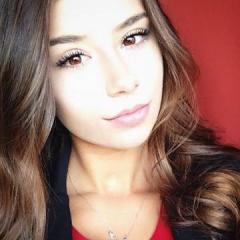 Entry posted by Minks ·
725 views
Shots of pain throughout my body, mostly stomach. A pimple that's been on my nose for a month now but hasn't come up from under my skin now has over night, as well as my lower cheek/jaw area flared up. Icky surprise when I woke up.. so many whiteheads.I popped them by the end of the night because I was around a lot of people today so I couldn't not.

I also finally picked up some moisturizer today (Cerave), as I had been using some random neutrogena cream I had in my room, which I didn't really trust all that much. Been drinking a lot of water(2-3 litres a day the past two days) because I can't quite seem to quench my thirst no matter how much water I drink. So. Thirsty.

Accidentally got a mouthful of vodka today from a waterbottle that I thought had WATER in it, quite a shock to say the least. Spit it on the ground immediately (I was in a parked car). The weird thing about that is that it made me feel really shaky afterwards and a bit nauseous -had to lay down and eat something to get rid of the feeling.