Learn The Most Inexpensive Ways To Shrink Your Pores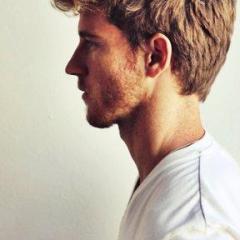 Can't stop picking your spots? Do you want to learn inexpensive ways to control your skin problems such as pimple popping, acne, zits, cyst, blackhead, and whitehead? If yes, then learn the best way to attach a pimple without damaging your skin. First of all, never attempt to squeeze your pimple because this will increase the chance of causing great damage to your skin and make it even worse. And pressing the healthy skin around the spot also damages it. Instead of using a needle cleaned with alcohol and attack the spot sideways, it is better to look for the best painless methods that help you get rid of these issues without leaving any scar.

Here are the best beauty tips that help you shrink your pores and have a flawless skin:-

Always wash your hands before washing your face!

That's the trick to restrict the entry of such germs or bacterias that cause harm and infection to your skin. Before washing your face it is important to first clean your hands and they touch your skin. This is exactly what you need to consider while looking for the best ways to tackle your skin problems. The longer you wait to take care of them, the more stretched out and visible they become. So if you're facing these problems then spend your extra money on lobster ravioli and truffle salt to have super effective inexpensive treatments.

Steam Your Way To a Filter Free Face

Pores get stretched when they are filled with junk. Just like you clean out your closets to make room for new clothes, you have to do the same with your skin as well. The cheapest and easiest way to do this is an at-home steam bath. Estheticians use this method on their clients while giving professional facials so you will feel like you are at a spa without draining your pockets. The steam brings heat and moisture to your skin to open your pores and clear them for bacteria, toxins, dirt and dead skin. Further, if you want, then you can use such essential oils, flower petals or herbs can be added to stimulate your senses.

Apply Skin Tightening Pack

If you really want to reduce such skin infections and allergies then you have to apply such skin tightening mask once in a week that not only shrink the size of your pores but also minimize the scope of bacteria's to get enter in your skin.