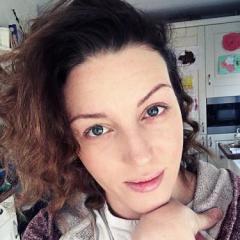 I hadn't planned on updating so soon but after 6 days of using Isotrex Gel in the evening, I'm experiencing a few things that I thought are worth mentioning.

The acne is drying very fast however because of this, they are what a previous aesthitican I used to see would call 'blind'. She was referring to them having no head or coming to a head and therefore not able to be extracted. I suppose those sort could do with a cortisone injection. I've also had a few new spots appear.

The biggest thing is the stinging sensation when applying it to my skin and the redness. I'm only applying a pea sized amount but it certainly feels like more. The skin where I'm applying it to is a bit more sensitive. For example, if I rub my face with a towel to dry it, it feels sore.

The clogged pores I was struggling with before Christmas have greatly improved though. I can't attribute this to the Isotrex Gel since it's not even been a week but my current skincare routine must be helping. I exfoliate every morning with Indeed Labs Exfoliator which is pretty much a cheaper version of the Dermalogica Daily Microfoliant. I'm not sure if I should stop this whilst using the retinoid but I don't really want to. It's been a bit of a game-changer for my skin.

The hyperpigmentation following this is going to be horrific!!