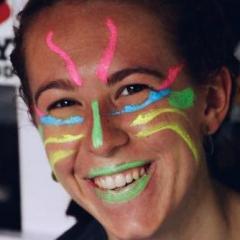 Entry posted by Kate123 ·
502 views
Hi there!

I've spent these past few weeks reading every accutane blog I could get my hands on in preparation for starting the treatment myself, so it only seems fitting to start my own blog now, both in hopes that it might help someone else, and in an effort to track my own progress and reactions to the drug.

A little bit about me...
Gender: Female
Age: 18
Weight: 130lbs
Height: 5'6"
Dosage: 60mg (30mg twice a day)
Generic brand: Myorisan
Acne type: moderate, persistent, dry and oily skin, mostly focused above, alone, and below the jawline.

History: I've had moderate but persistent acne since 7th grade. In the past I've used both oral and topical treatments with minimal success. Some treatments did work briefly, but none were ever able to completely clear my acne, and no solution continued to be effective for longer than a year. In the past my acne has been relatively under control, in spite of it's existence, and it never effected my confidence. I was always pretty open to the fact that, as a hormonal teenage girl, acne is just a part of life. This summer my skin was the best it had been since puberty and I was optimistic that I'd finally survived the awkward teenage years. Unfortunately, halfway through a three month trip to Nepal (part of a gap semester before I begin my freshman year at Middlebury College in February) my acne became worse than it had ever been. Previously, I'd been excited to return home and share my stories, but by the time I got home I was so embarrassed by my acne that I avoided leaving the house at all costs, and only left with a proper layer of makeup. I gave it a month to see if the return to my normal diet and exercise would remedy the situation, but after a month with minimal improvement, I decided to give accutane a try. So here's to hoping it works!

I took my first pill this morning, so obviously no side effects yet, but for the record the packaging is as difficult as it's rumored to be. I'll log side effects and improvements as I go, but I found pictures to be extremely helpful as well, so I'll try to add some new ones each week. Let the record show that I'm about to get my period, so my acne is a little worse than usual, but it should get better in the next week or so (maybe it will counterbalance the initial breakout? Maybe? One can hope...). There's currently a lot of scarring as well, which I'm hoping will fade when I finally stop breaking out over top of it. Oh, and I hate when people look devastated in their "before" pictures, so I smiled:) Here we go!