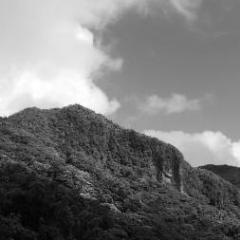 Entry posted by Nana335 ·
1551 views
Preface:
Hey guys/gals, I'm Natalie and I am now 2 days away from picking up my first prescription of accutane. I have to say waiting this past month has been really difficult. I honestly wish I could just pinky promise that I won't come in contact with a penis while I am on accutane and keep it moving, but the FDA has to protect themselves from possible lawsuits and we must protect the potential tiny people, so its understandable. I've had acne since I was 14. It's peak was when I was 16, it was around then when I started getting cystic acne. I wont go on to list everything I've tried because I have tried IT ALL. About two months ago I had a really bad break out and my skin reverted back to my pubescent 16 yr old face. Needless to say I wasn't happy. Also being black and having a lighter complexion I scar easily and quite noticeably. And the marks take forever to go away. Not being able to deal with the flash backs of sophomore me in the mirror every time I looked into one I decided to try accutane. Before deciding I did countless hours of research as if I was going to meet accutane for the first time after hitting it off on tinder. I'd advise you do the same in both scenarios.
The nitty gritty:
So as far as I know I will be on accutane for about 7 months and will be on 60 mg for the majority of the course. I'm a 19 year old female. I am about 6'0" (yes I'm quite tall) and weigh around 138 lbs.
I've been on Solodyn (antibiotic) for a month prior with no results and have been taking Kelnor 1/35 (birth control) for 3 months prior. I'm switching to Yaz right before I go on accutane due to some side effects I've experienced on Kelnor that where rather unpleasant (really bad mood swings, really bad acne and eczema flare ups around my period and night sweats...like to the point I have to sleep on top a towel...during the winter).
My start date will be January 9th 2017 (as long as my blood test comes back a-okay)
Products:
I am a bit of product junkie so I went a little over board with my products. You, by no means, have to buy all the products I listed and I encourage you not to for the sake of your wallet. I purchased these items under a very careful process (basically me removing and re-adding items to my ever growing shopping cart on amazon after days of debate.)
Eyes

Thera Eyes Dry Eye Therapy (It's January and I wear contacts.)

Face

Cetaphil Gentle Skin Cleanser
Silicone Cleansing Pad (For the time being I'll be ditching my clarisonic considering my skins going to be really sensitive. So instead ill be cleaning my face with these silicone pads (only at night). They are super gentle but if they get to harsh I'll be switching to hand washing.)
Hyaluronic Acid Serum (Super moisturizing, absorbs quickly, use it under your moisturizer for extra hydration)
CeraVe Moisturizing Cream (A lot of have people recommend this cream. Its really hydrating.)
Rosehip Oil (Non-comedogenic, and it does wonders for minimizing dark spots. I will be mixing it with the CeraVe.)

Nose

Saline Nasal Spray (I've had problems with nose bleeds in the past and its not fun. Plus its the winter time. I'm coming prepared.)
Humidifier (Again, not a fan of blood coming from my nasal passages.)

Lips

Aquaphor (Every single page and person I've talked to stressed how essential this is. Being that my lips are on the larger side and can get quite dry, especially in the winter, I bought a tub and two to-go tubes.)
Burt's Bees Beeswax Lip Balm (I love this lip balm! It's the only thing that really keeps my lips moisturized. I've seen a few accutane blogs raving about it too so I figured I would layer it under the aquaphor.)
Laneige Lip Sleeping Mask (This was me treating myself tbh and being really afraid of getting those morning joker slits. Yikes.)

Body

Raw Shea Butter (Only thing I find that REALLY moisturizes my skin and it helps with my eczema)
I also mixed my shower gel (From Aveeno) with ground oats to also help with my eczema in the case of a flare up
Another side note colder showers help to not irritate eczema if you are experiencing a flare up. Hot showers, while super nice, aggravate eczema.
So I will try and update this blog once a month with progress pictures. I will most likely make a small post the day I start to confirm the dosage and the time span. And if I happen to be having a particularly bad IB I will probably come on here to rant and let out my frustration

. I look forward to going on this journey and I can't wait for the day where I can wake up to clear skin. Skin that I can touch without having to fear that a pimple will erupt from the dirt that was on my hands. Not having to change my pillow case every couple of nights. Being able to touch my face without it hurting. It's amazing how much your life revolves around your skin when you have acne. I am really looking forward to the day where my skin isn't constantly on my mind.