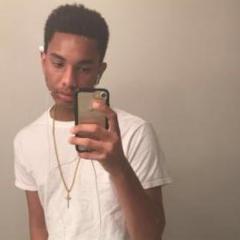 Golly, I would be lying if I said it was easy, but it was worth it. I had to really change my lifestyle, but it was for the better.

Eating Habits
COMPLETELY cut out soda and any sugary drink (occasional orange juice)
COMPLETELY cut out dairy (almost, i love milk and cheese) lol
COMPLETELY cut out frozen foods
COMPLETELY cut out desserts
Daily Routine
Wash face with Clean and Clear 10% benzol peroxide wash (morning)
Apply Neutrogena 2.5% benzol peroxide vanishing cream (morning)
Apply Neutrogena Sport Face 70 spf sunscreen (morning)
Wash face with Clean and Clear 10% benzol peroxide wash (bedtime)
Apply Neutrogena 2.5% benzol peroxide vanishing cream (bedtime)
Apply Differin Adpaline 0.1% gel (bedtime)

My skin is VERY oily and this really dried it out so be cautious. I followed my routine and only missed maybe 3 or so days out of the year and I rarely broke my new eating plan.
I know this is a short blog but I just wanted to make a quick post to inspire people not to give up. My acne was horrible, it ruined my self-esteem and confidence, it was a mental problem just as much as it was a physical. But after clearing it all up, it felt like my life was changed.


If this blog gets attention I will most definitely post my full journey with pics and descriptions of what happened each month.