The Second Week Brings Minimal Change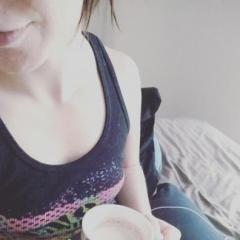 So I'm about to finish up my second week of application tomorrow (today is a rest day) and I thought I'd make note of what I've noticed.

For one thing, my face constantly feels soft. I no longer get that grimey feeling of dead skin sitting on top of new skin. Even when I used the Neutrogena exfoliator I would have days between using it where I would notice a huge difference. I also feel like my skin looks less dull and tired. Makeup goes on more smoothly, but I will say that it seems to want to settle into my pitted scars a bit more (even with primer on). I feel like this is a normal transition to go through as the skin thins.

And speaking of transitions, I'm glad I'm only using a 1% Retinol to start with. Back in the day I had a dermatologist put me on Differin without giving good advice for how to use it. Which of course resulted in angry peeling skin, sore spots, and icky breakouts. Obviously I stopped using it and never went back. Had I started out more slowly, I feel like this could have been combated. (And had I not had my mother shoving Noxema pads, harsh cleansers, and antibiotics at me as well...)

Even with my slow approach, and a lower dose of Retinol, I have noticed some residual dry skin around my nose and mouth, but it's easily combated with moisturizer. I've also had a few very small pimples crop up around my jaw line, sides of my nose, and areas I know are damaged from repeated cysts in the same pore. They aren't turning into anything crazy so I'm not too worried and Benzoyl Peroxide seems to be sending them on their way quickly.

I may have to rethink my approach if it gets too out of hand, of course, but for the moment I'm letting it ride.

I also feel like there's a small improvement in skin tone and newer hyperpigmentation is quickly fading!

I would love to see a noticeable change by my 30th in three months, but I realize this is a slow process prone to a lot of adjustment. In any case, I'm just happy to have finally taken the situation under my own control.