8 things that helped me overcome my ACNE BATTLE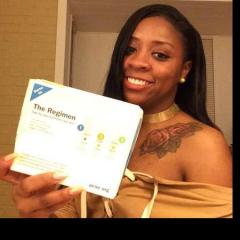 8 things that helped me overcome my acne battle
Hello Beautiful people below is a list of things that has helped me get through my struggle with acne. I hope this list is helpful to each of you. Attached is a link to my Youtube video that will cover this topic more in depth. Please check it out and subscribe to my channel.
https://www.youtube.com/channel/UCefDlCwQ91fSOGG1XS1EyMg/videos?view_as=public
1. Do research
- I did research that surrounded the ins and outs of acne. I primarily researched the causes of acne, with the information I was able to find solutions. I reviewed products before use & I tested products only on one area of my face first.
2. I learned how to properly treat acne
- I learned what and what not to do for acne prone skin. Such as NEVER sleeping in makeup, and being sure to always Cleanse, Tone & Moisture my skin twice a day. Also, I learned my skin type, and better eating habits to decrease my acne.
3. I Stopped using heavy liquid makeup
- I gave my skin time to breath and properly heal by transitioning to a lightweight mineral makeup instead of liquid foundation. On most days I do not wear any makeup at all. This decision was hard, yet has greatly helped improve my skin.
4. I removed toxic people and relationships out of my life.
-I made the decision to remove toxic people out of my life who were constantly criticizing my damaged skin. I didn't spend any time addressing negative people nor negative comments. Most people WILL NOT understand your daily struggles with acne-be sure to protect your space by not allowing others opinions to affect you so much.
5. I read motivational/self help books and watched uplifting videos
-An amazing book that I read was "15 invaluable laws of growth" (by John C. Maxwell) every sunday I tuned in to Oprah's network to watch Super Soul Sundays, and I listened to uplifting podcasts and youtube videos. These actions gave me the strength to make it through My hard days.
6. I found beauty in my flaws.
- I convinced myself that I was uniquely and beautifully made despite my flaws. i instilled in my head that my imperfections are what makes me beautiful.
7. I begin to blog and discuss my feelings
-Starting the Beauty& Blemishes movement has helped me uplift other people,which has pulled me through my tough times with struggling with acne.
8. I learned to love myself
- I found a new everlasting love for myself. I reminded myself that I have so much to offer. I spent time exploring the skills and qualities that I enjoy most about myself. My struggle with acne taught me how to be strong and feel undefeated. I now believe that I can overcome any hardship throughout my life.
Thanks for reading beauties. Please share your thoughts about this blog entry by posting what is helping you overcome your acne battle. I would love to know and possibly give them a try. Be sure to check out my youtube channel.
Until next time- Stay positive, Stay Determined, Stay BEAUTIFUL.