WTF SERIOUSLY! The inflammation has gotten even worse and I dunno how but everything has like spiralled out of control in this short period of time!! NOW I REALLY WANT ACCUTANE! I am so insisting on it when I go NSC! I hope they make it quick. I know need to go for blood test and all that crap and knowing Singapore healthcare system, I'm gonna have to probably wait ages before I can even get my hands on accutane!
Look at the state of my face! It's horrible! I'M LIKE POSTING EVERY FEW DAYS BECAUSE MY FACE IS GETTING WORSE EVERY SINGLE TIME I LOOK IN THE MIRROR. This is getting extremely depressing. I really expect differin to have make a difference by now (because it did in the past) and the freaking dalacin t is like completely useless - literally doesn't make a difference at all. I kept telling myself that maybe the differin is just purging my skin but excuse me, it's been more than 3 months. And yes, not moisturizing after differin seemed to have made a difference at the start but it's been a good one month since then (thanks to this blog i can keep track) and taking a look at my first blog post, my skin has gotten worse! It seemed to have gotten better somewhere in between but then in a span of a few days, everything just goes to shit. I am really freaking fed up urrgghhh. I called up NSC just now and tried to shift my appointment earlier but according to them, my appointment is already the earliest.
Ok because this is a rant post - imma seriously gonna just rant!!!!!! Did I mention it took them really long to set my appointment? I went to the polyclinic on 22nd November for my acne referral and a persistent cough. They gave the recommendation letter for NSC and tell me that they would call me up soon to set an appointment. Then on 30th November, I went back to the polyclinic for a followup for my cough and the doctor asked me if NSC has called me yet and i said no. he said it was strange and tell me to check with the referral counter so i did, and then that was when they set my 22nd December appointment! SOOOO if I didn't go and ask the counter about it, NSC might have took even longer just to set an appointment date!!!!! I haven't even had my first appointment and I already have a bad impression of NSC. talk about inefficient!

if they give me accutane and ask me go for the blood test, they better not set the blood test date to be 1 month from the 22nd and then they seriously better not ask me to collect my first set of meds to be another month from then. cuz bitch, that would have meant they took a whole whooping 3 months, during which alot could have been done!!!!!!!! Even though all these is just speculation on my part, I won't be surprised if it really came true cuz they already took ONE MONTH just to set a date and THEY DIDN'T EVEN CALL ME TO SET THE DATE LIKE THEY SAY THEY WOULD! I HAVE TO GO BACK TO THE REFERRAL COUNTER AND ASK THEM WHY THEY NEVER CALL ME THEN THEY SET THE DATE!! I SWEAR I'M JUST GONNA FIND A PRIVATE DERM IF THEY PULL THIS SHIT ON ME.

god, i sure came on strong there. i swear i'm usually not this agitated over retarded stuff like this but i'm reaching some kind of boiling point with my acne and the shit job differin and dalacin t has done for the past 3 - 4 months and all the doctors I've seen weren't very empathetic. they were all like: here's your meds, now run along little girl! and i bet whichever doctor NSC gives me on the 22nd will be exactly like that cuz until now, i haven't seen a doctor who actually cares about acne. to them, they take it as a non life threatening condition they doesn't warrant a lot of attention or followups


This whole fiesco has put me in a really testy mood lately and i dun even want to go out anymore cuz i think i look freaking hedious and also, i ran out of sunscreen lol. i pray every night when i go to sleep then somehow differin would work its magic and when i wake up everything would be alright but NOOO, today i actually woke up with new acne on my face and i'm just like, nope i'm done! I AM DONE! I WANT ACCUTANE!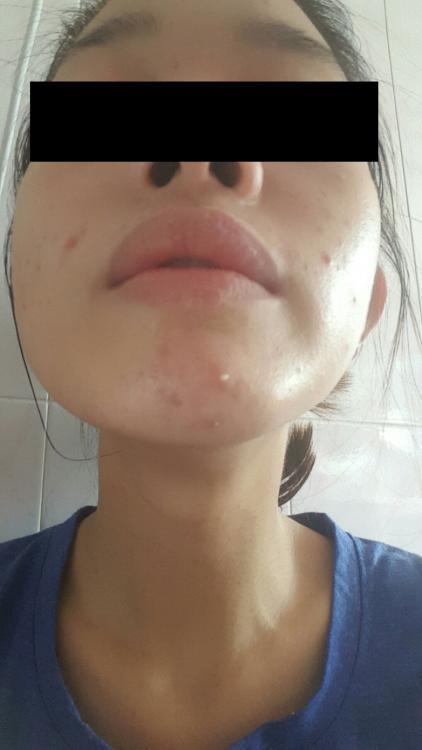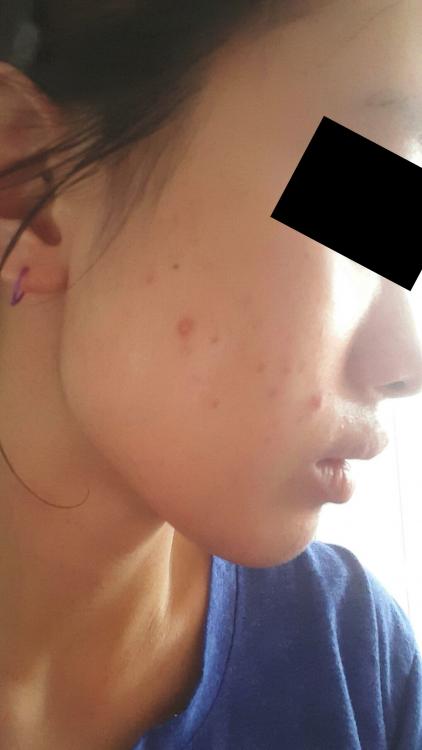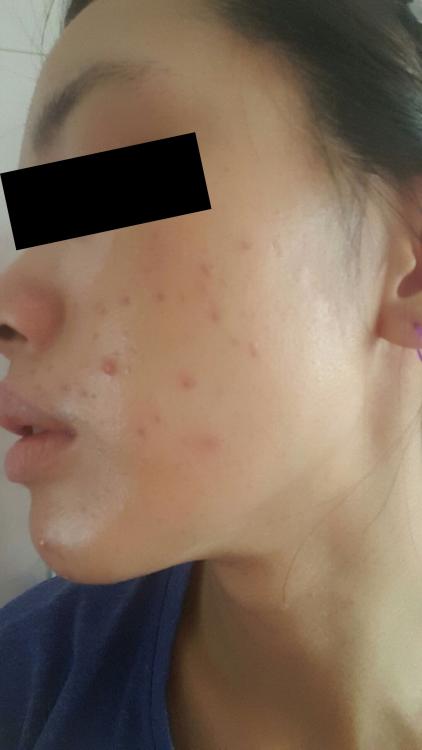 haha i sure ranted a lot! i just read through the whole thing and i'm kind of amused by the length of it and all the caps lock