Things You Need To Know Before Popping Big Pimples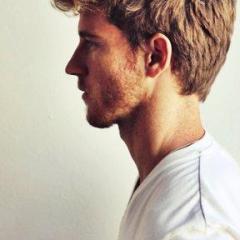 When you look in the mirror and a big pimple stares you back, you'll definitely want to pop it immediately. You really want to squeeze it especially when they arrive on the worst time. Well there is no good time to get a zit on your face but seeing them on your important dates or just before a party or a big family reunion then you actually want to hide them immediately and most people try to squeeze them badly. Remember squeezing or popping big pimples at the wrong time can make your skin even worse and leave a red permanent mark on your face.
There's another risk involved while poking, picking or picking a pimple, you force the debris and bacteria even deeper into your skin.Further, you may also introduce new kinds of bacteria from your fingers into the zit which can cause a pimple to turn red and more inflamed, swollen and infected. Also, these type of skin conditions sometimes leaves a permanent scar on your face.
Here are the few important things that you need to consider while popping these pimples:-
1. Don't poke too early until your pimple has a firm white head. The white top on you a pimple reflects that the pus is close to the surface and ready to be drained with proper squeezing.
2. While popping off after
popping the big pimples
, it is important to wash your hands thoroughly with warm water, soap, and a fingernail brush.
3. Before popping the pimple it is vital to sterilize a straight pin with a match or lighter. Let the pin get cool and wipe it with alcohol soaked cotton. Swab the zit with alcohol and pour some on your fingers as well.
4. Dry your fingers and wrap a clean tissue around your fingers to protect it from the harmful bacterias.
5. Position your pin and hold it right parallel to the surface of your skin and then gently pierce the very tip of the zit's white center.
6. Use cotton balls for softly squeezing the pimple. Press around the white tip of the zit and if the pus doesn't come out then it means a pimple isn't ready to pop.
7. Apply more alcohol or a very small amount of bacitracin ointment to the now-deflated blemish on the popped area to reduce the scope of infection.