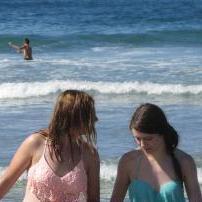 Entry posted by ParSnip ·
441 views
Day 21 of Accutane (Claravis)

Today I had an interview for my absolute dream job. I should have been solely focused on the interview, how I wanted to answer the questions, what I wanted to say, etc., but a big part of me was consumed by the four massive cysts on my left cheek. I wish that I could go out in public and feel confident, but no matter how hard I try, I know the way that my face looks, I know the huge cysts that people are staring at when they talk to me. I feel hopeful about the interview, it definitely went well, but I hate the way that I feel about myself. The chapped lips and dry skin doesn't help either...
Hopefully in the next few weeks I will start seeing some improvement.