Treating Acne Scars and Skin Damage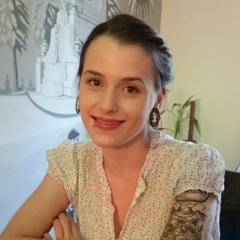 Having pimples and scars is not only a painful and unpleasant experience but is rather detrimental to our skin. They usually develop dark marks and due to inflammation they leave visible scars even after they have been removed. The bigger the inflammation on the skin the greater the scarring. In order to repair the damage, the skin creates additional collagen itself which provides skin with flexibility and strength. However, what is done cannot be undone. The damaged spots can never be completely healed and the beauty and flawlessness of our skin can never be fully regained. Nevertheless, with the right treatment and prevention the prospect of living blemish-free seems entirely possible. Here are a few ways how to diminish the adverse effects acnes have on your skin and enhance skins smoothness and healthy look.
Cosmetic chemical products
Significant medical advancements have led to the development of a myriad of cosmetic dermatologically-approved products that are highly beneficial and effective in terms of bypassing blemish scars. Most of them contain a number of healthy high-quality chemical ingredients essential for protecting the skin from future breakouts and shield visible skin imperfections. Some of the most vital ones are Vitamin E, Vitamin C, hydroquinone used as a scar/lightening ingredient and an effective skin transforming ingredient vitamin A, commonly known as Retinol. These are just a few out of many remarkably effective ingredients used in skin treatment. Apart from cosmetic chemical products, the organic natural products have recently been gaining considerable popularity thus becoming top selling medical products.
Home-made products
While cosmetic products undoubtedly offer favorable results, there are many home-made remedies for acnes, dark spots and scars. Even though the process of making them while hoping to achieve positive results can bi a bit time-consuming, it surely is the safest alternative when compared to various cosmetic treatments. Coconut oil is an undisputed champion when it comes to natural moisturizers. It has incredible healing properties that greatly improve the health of the skin by fading marks and healing infections. Also, aloe vera, cucumber and lemon can be used to promote healing and ultimately revitalize the skin.
Fillers
One of the techniques that has proven to be highly efficient is a cosmetic treatment. There are various types of cosmetic treatments such as a cosmetic surgery in Perth that can minimize the damaging effect and the visibility of acne scars. For scars with deep pitted area, dermatologist usually suggest injecting dermal fillers with a substance that bring volume to depressed areas, widely known as hyaluronic acid. Certain fillers are designed to permanently correct all the imperfections and remove shadows from the skin. Collagen treatment is the most popular as it offers a permanent result.
Chemical peels
Another widespread medical treatment that has been gaining much interest recently is cosmetic peeling which can be done both at home and by professional dermatologists who applies certain chemicals containing chemicals containing glycolic acid which stimulates the process where new skin cells are formed thus resulting in a more even and softer skin.
Moisturizers
Moisturizing is an essential part of every skin treatment as moisturized skin has a tendency to loosen sebum within the pores. When choosing a facial moisturizer that would perfectly suit your skin it is advisable to avoid purchasing the one that contains ingredients such as petroleum, mineral oil or silicones and opt for those that include salicylic acid and benzoyl peroxide as these prevent any breakouts and retain its natural health.