Entry posted by Jacob a ·
898 views
A month later, drained cyst had refilled slightly so I ended up taking co amoxalave 302mg x3 a day for 14 days and augmentin 250x3 for 14 days. These antibiotics where pretty strong and so helped clear up the rest of my acne pretty effectively. Although It being a quick fix I was pleased with this. I found a warm compress helped fluid drain internally and much of the inflammation was just fluid and not pus. all the smaller marks are just red marks and purple marks, not actual acne.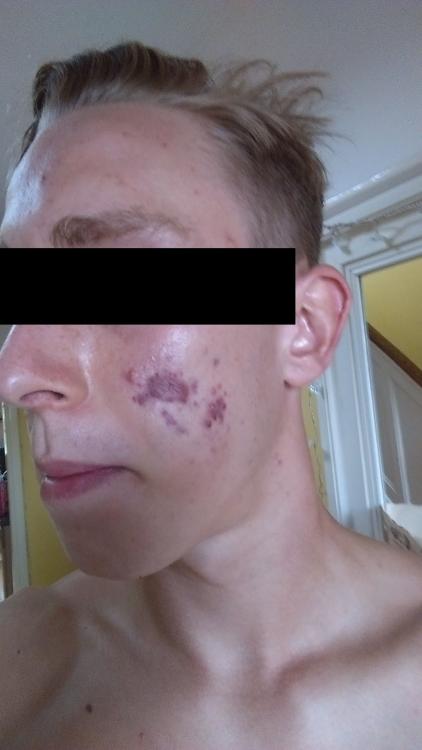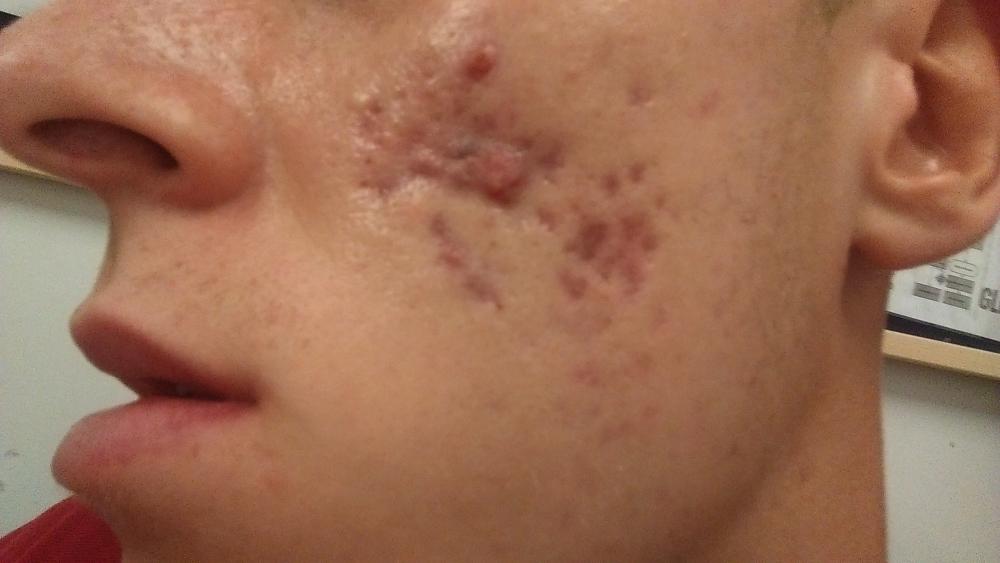 I had decided to go private on dermatology and worked around 80-90 hours a week 70% of that being in a outdoor environment so much of the pictures my skin is very oily however this is actually due to the sun screen i was using which was spf50 and made with oil so it didn't clog my pores. This was great as it also reduced the oil production on my face. However the long periods in the sun cant have helped. Finally as I got paid I made an appointment with a clinic on Harley street. the main reason for my choice was price and reviews although i knew it was not going to be cheap.

I was still getting cysts at this point and they where always localised on the middle of my cheeks, no where else it made little sense. I gained 2 cysts on my left cheek that where close to merging so i was very worried. I should have got a blade and drained them and packed them and used my leftover antibiotics and traded it for a couple scars. As what it turns into 3 months down the line you will have the pleasure of seeing later.