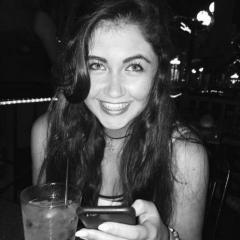 Hello everyone

Hope your week is going well.
I've just ended week 2 of my course, on which I went up from 20mg to 40mg a day. Nearly everything that could go wrong pretty much has. I swear I have nearly every side effect that you can get.
Let's start on those pesky side effects. My ribs, neck and hips ache so badly, and my ribs are so bad at times that I struggle to catch my breath. My lips are beginning to peel and my skin is flaking, which, by the way, makes it near impossible to get your make up to look even half presentable. I've been getting terrible headaches as well and my eyeballs feel like they have no moisture. Eye drops, lip balm and ibuprofen are essentials. I've had two nosebleeds as well. Although I feel as though all of this would be worth it if my skin was getting better, but unfortunately I swear it's getting worse. It's not so much cysts on my face; rather loadsssssss of white heads all over my chin and the tops of my cheeks which really started appearing on Thursday night. I walked into the cinema with okay skin and walked out with four large whiteheads. I could literally feel them growing whilst I was watching the movie… which is SUCH a gross feeling. I've also had some random bouts of anxiety. I skipped a lecture this week because i couldn't bear having anyone see my skin...

They only good thing about this week is that it seems as though the redness of my skin has gone down a lot and my forehead and nose have got a few compliments on its smoothness. Though, how anyone has noticed my forehead or nose though all these whiteheads is beyond me.
Hopefully my skin will start to improve over the next week. Although as, I'm upping my dose to 60mg a day, I'm somehow sceptical.
It will be worth it in the end though! Power on through!

Lots of love,
Ellie x