DAY 3 / JOUR 3 : Dark Day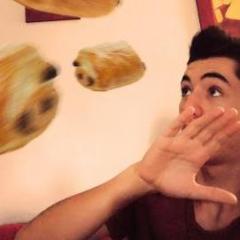 Hi Everyone!

So today is my day 3 using the Acne.org Regimen!
So, today I've got 4 new pimples on the chin..
It is a dark day. It rained all day long and there is so much wind outside.. I hate rain on my washed face, it feels dirty..

I did not applied a lot of BP (I put it twice per day : morning and evening very gently) !
and y skin does not seems irritated.
I saw that some people can have a little worsement at the begening..

To be continued
Have a nice day!

-

Salut à tous

Jour 3 d'utilisation du Peroxyde avec a la clé 4 nouveaux boutons sur le menton. Génial!
Je n'ai pas beaucoup appliqué de Peroxyde (j'en met matin et soir mais en petite quantité) et ma peau n'a pas l'air irritée!
Il a plu toute la journée, c'est pas terrible comme sensation après avoir nettoyé la peau, comme ne sensation de sale.

J'ai vu qu'il pouvait y avoir un léger "moins bien" au début.. J'éspère que c'est limité et que ça ne se propagera pas trop..

A suivre
Passez une bonne journée!