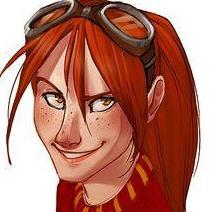 Woop! I haven't updated in ages.

I'm at the end of my third month, and it's been 2 months at 60mg. My skin is better with some set backs from time to time and often related to the menstrual cycle. My back is finally healing, i have the occasional new pimple but most of my skin is now only scabs and scars that are slowly fading. My face is all right, i still get some cysts on my cheeks and chin, usually one after the other; it's manageable with make-up, and the rest of my skin is clear! Nothing on the forehead anymore, even the bumps are mostly gone.

The side effects are really hitting me however. I'm extremely tired all the time, I have very dry skin obviously on the face but also peeling on my arms and hands. My lips are deceased and constantly painful (I don't even feel it anymore, so used to it). Weirdly, I also get very sore achilles tendons but not the rest of my body (??)
Not regretting anything as my skin is clearly better, I feel way more confident and can see the end of the tunnel.