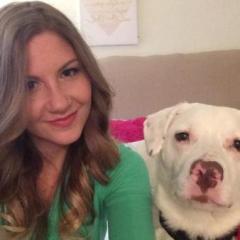 Week 1-3: So I started out like a lot of other people thinking that I could apply Epiduo twice a day and get quicker results and boy was I wrong. My face burned so badly and itched like crazy these first few weeks. I experienced TERRIBLE peeling and flaking which was highlighted by make up. But there was no way in HELL I was going out in public without make up to at least cover the redness. So after about a week and a half of applying the cream twice a day I went down to just at night and I was met with much less peeling and irritation.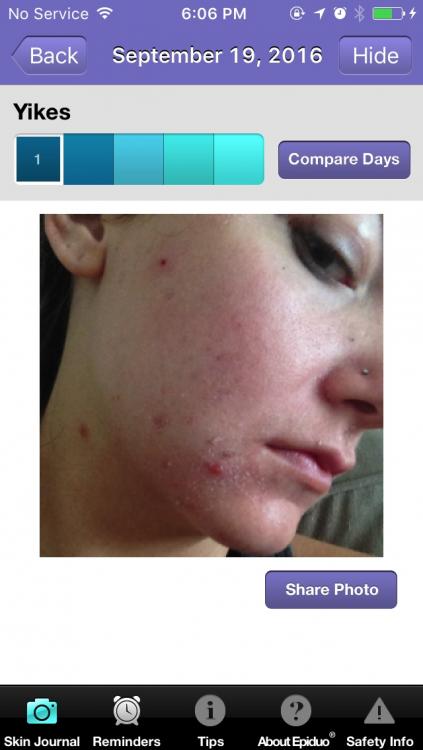 So this picture is about a week after starting Epiduo forte. I was upset that I didn't discover this app to track my progress from the very beginning but oh well.


Week 4:This is really when shit starts to hit the fan as far as the initial breakout goes... I feel like my cysts are starting to pop up a little more often and are slightly bigger and redder. But I am determined to keep going and push through this terrible period of my skin in hopes that I will one day have clear skin again.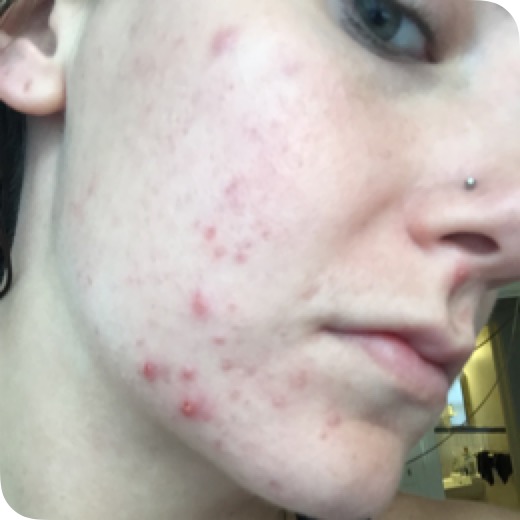 Weeks 5 and 6: Well things are pretty much the same as far as the breakouts go, although I have started out with more acne on my right side of my face so thats why I have been taking my daily picture on that side, the left has far less breakouts so I am less concerned with that side. It is also at this point in my journey where I have introduced supplements into my routine after researching online, I now take the following every day:
Vitamin B complex, Evening primrose oil, Mega Krill oil, zinc, and a probiotic.

It is also at this point where I have switched from CeraVe moisturizer to a VERY TINY AMOUNT of pure organic unrefined coconut oil. I also use the coconut oil to remove my make up.
Heres a few pics from these weeks...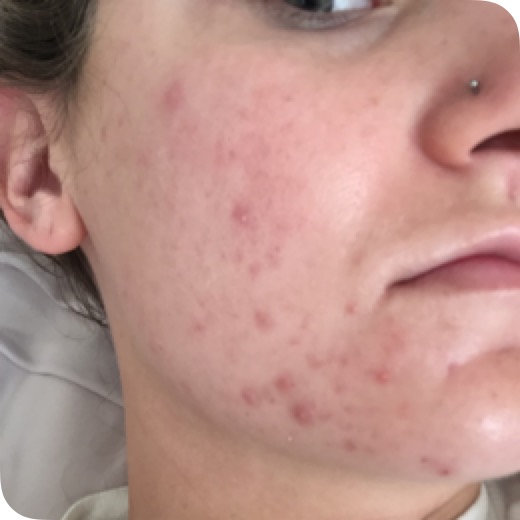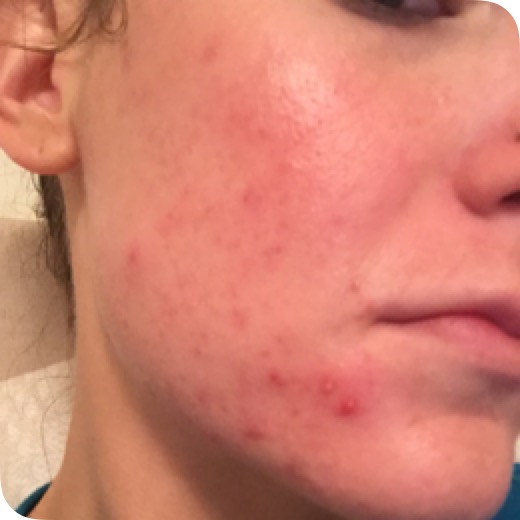 Week 7: So here is where I have possibly noticed a positive change. I think that the cysts have lessened and the bumpy texture of my skin has only SLIGHTLY improved. I still of course have lots of scars and hyper-pigmentation but hopefully with time this will fade as well. This picture is of my skin as of today. It might look worse as far as red marks but as of active pimples there seems to be less than the past few weeks. Hopefully this is a good sign?