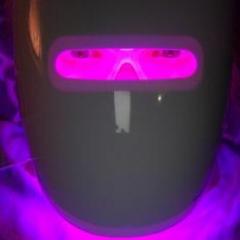 Well I'm new to this blog thing, but I believe it will help me gain confidence with each struggle and each success I receive. So a quick background story, I've used every treatment from Doxycycline, Tertracycline, monocycline, and many other oral medicines. I've also used every topical treatment you can think of, and yes I give them all credit because they did help improve my acne from where it was in 8th grade/ Freshman year of high school to today, a Senior in high school. I've had my ups and downs, and I've been depressed, too scared to tell anybody, because of my acne. But I've learned through makeup, excercise, and just plain out happiness, that you can embrace your "pizza" face even if you think you're not beautiful, because you are.
Okay no more sappiness, sorry about that. So I recently went to my Dermo, and she took me off my birth control, because I had been on it too long, and you're not suppose to do that. So she presecribed me to use Epi-Duo Forte every night (pea size), and use a sulfuric acid wash before putting the epi duo on. I was skeptical at first, thinking my face was going to get way too dry, but I've been using it for about two weeks, and my face looks pretty good. When starting these new treatments, I didn't really have that much breakouts, my worse part is my scars on my cheeks. I think that my cheeks should just be called Moons because they have so many craters on them. But, my mom and brother( a former accutane user), try to encourage me and say that no one can see my scars, but I now that's a lie. I never used accutane because my stomach is messed up. (I have celiac disease, and my stomach never really fully recovered from eating all that gluten as a kid, before getting diagnosed) My mom bought me this confidence boosting gift last week called a light mask. It's suppose to help with acne and lighten dark spots. So far, I don't have many complaints, but also I have only been using it for a week and a half.
So this is my week two update ( a little late lol). I will try to do a weekly update every Sunday. Eventually I might add pictures, but I don't know yet. If you're reading this i love you so much, and if you're struggling with acne just know I am here for you if you need to talk, I know how it feels and I can help you.