Skin Care Regimen for Acne-Prone Skin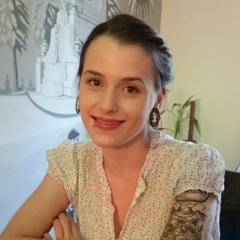 Acne is a major problem during the teenage years when our hormones are on the loose. However, after passing through puberty, some people never have this problem again, while others suffer a lot due to their acne-prone skin. The first step is to determine whether your skin is prone to various blemishes and what is their major cause. This will give you insight into what remedies are best for your skin. Nevertheless, you should adopt a healthy skin care regimen and you will be acne-free.
Skip Exfoliation
Even though exfoliation is a great way to purify your face, just a bit of scrub can make your acne-prone skin feel even worse. Restrain from using harsh scrubs, and instead just gently massage your skin. You can do this every day and it will get your blood flowing which is good for your skin and it can prevent acne. You can practice this massage with some gentle cleansers, but never use abrasive ingredients and pat skin dry afterwards.
Moisturize
Daily washing is essential to clean the face from oils and dirt that cause acne, but moisturizing is even more important. Everyday moisturizing keeps the skin hydrated and healthy, but you should never use moisturizing products that contain oils. Opt for non-comedogenic and non-oil products that will preserve your skin and won't aggravate your condition. Also, such moisturizers usually contain anti-bacterial agents that will prevent acne.
Cleanse
Cleansing is important, but you have to avoid using harsh cleansing products. These will only strip your skin of its protective barriers and make it vulnerable to bacteria. Another thing to avoid is regular soap. Soaps have higher pH than our skin which leads to dry skin that overproduces oils and that leads to breakouts. Instead, you need something that will balance the oiliness of your skin while soothing it and making it smooth. Your best option is trying various cleansing products from Alpha H skincare. Also, products that contain anti-inflammatory ingredients will soothe your skin and keep acne at bay.
Eat Healthy
Diet has a major role in the quality and cleanliness of our skin. Carbs, sugars and oily foods only lead to increase of skin oils and the acne breakouts start. You should come up with a more balanced diet that is packed with vitamins. Fresh fruits and veggies are your best friends that have plenty of minerals, vitamins and antioxidants that will nourish your skin, keep it blemish-free and give it a natural glow. Also, drink plenty of water in order to get rid of all toxins from your body which will then stop piling up in your skin.
Natural Remedies
If your skin is too sensitive to creams and cleansers, your best choice are natural remedies. You can make all of these at home and treat your acne without aggravating them. Dip a cotton ball into a mix of 1 part apple cider vinegar and 3 parts water and apply it directly to your blemish and leave it to sit for 10 minutes. You can repeat this as often as you wish, just wash your face thoroughly afterwards. Also, you can make various masks with cinnamon and honey, or masks with milk or egg whites and get rid of the pesky blemishes naturally.
Hands Off
We all know how satisfying it is to pop a zit. However, zits are filled with bacteria that only spread on the rest of the pores and cause more problems. Don't touch your face, no matter how hard it is sometimes; dirt and more bacteria is the last thing your vulnerable skin needs.
Acne are irritating and sometimes painful. They also affect our self-esteem and desire to get out in the world. Don't let your blemishes stand in the way of living a full life and try some of these remedies.