6 month Dermatology appointment.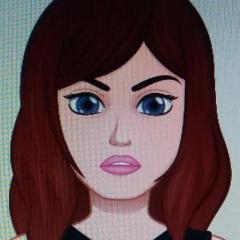 Today was my third dermatology appointment. I had my initial appointment, one at three months and today at 6 months. The derm was happy that I am no longer breaking out. He said I have to be on it for 8 months in total, not 11 like I thought so that's good.

I have worked out my cumulative dose. I am 9st 2lb which is 58KG, I have 8 more weeks to go at 30mg a day which is 210mg a week. From when I started to when I finish I will have done 33 weeks. You need 120mg a KG at minimal for permanent results. So...

120 (mg) x 58 (kg) = 6960 (mg) (total dose needed) 210 (mg) x 33 (weeks) = 6930 (mg) (Total dose)

It took me a while to get that haha! But I am very happy I will have just over the total dose required. Happy that I aren't falling short.

The derm said I did have quite a few red marks but they should be faded in 6 months to a year after I finish. I didn't think it would take that long but I can deal with that. I picked up my prescription and booked in for one more nurse appointment where I will pick up my last prescription in four weeks time! The derm said that is it now, I don't need to see him again as I won't need to. I asked what happens if it comes back and he simply said it wont. He said it is very rare that it does and he never sees anyone again, but if by any chance it does, I can be re-referred for another course. He stressed at me not to worry and be happy. He seems to be very confident in this drug.