3 Best Ways To Painlessly Pop Big Pimples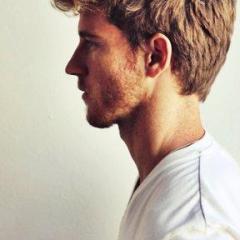 Actually, popping your treating these big pimples are easy especially when treated with proper care and treatment. There are many treatments available in the market, among which some would like to stay with dermatologist approved treatments whereas others would like to stay with natural treatments. Even if the urge is strong, you should control the tendency of scratching your pimple and shouldn't rush to pop every a pimple as it appears. Popping a big pimple before it is ready to pop can be very painful and also have a great scope to leave a permanent scar on your face. However, with the little bit of patience and some hand tricks you can learn to pop your pimples safely, painlessly and perfectly every time.

Here are the 3 best ways to pop big pimples painlessly:-

1.Know When a pimple Is ready To Pop

Never try to pop a pimple that deep in the skin, painful, shiny, or red. Instead, wait until you see a hard white bump on the top of your pimple. This white-head is pus gathering near to the surface of the skin that can be easily squeezed and popped. Popping a big pimple before it is ready will allow bacteria and debris to enter the pores, causing more pimples and painful infections on the other part of your body.

2. Apply Skin-Softening Lotion On your Pimple Overnight

Coating your pimple in aloe vera overnight can help soften dry, crusty zits and making them less painful and also easier to remove the following in the morning. Further, avoid covering your pimple with oil based lotions such as vaseline, as these will clog your pores and create a room for serious issues.

3. Wash Your Face With Mild Soap and Warm Water

Clean the area around a pimple with a washed cloth and soap. You can use warm water to open up the pores and make a pimple easier to pop. The best time to pop a pimple is often night right after a hot shower as at that time steam and heat used to open your pores.