From Minocycline to Isotretinoin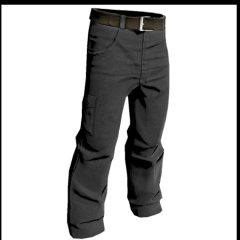 The Big Switch
This would technically be the fifth week of minocycline, however, it has been stopped. I've increased probiotic (100 billion) consumption to 2-3 times daily for the next 2-3 days to help rebuild any dead flora in my gut that the minocycline wiped out.

Preparing for Roaccutane has had me reading quite a bit of literature to get an idea of what I'm getting myself into. Roaccutane is essentially a vitamin A overdose. The RDI of vitamin A is normally 0.9mg with the upper limit being 3.0mg. Provided Roaccutane is gram for gram the same as vitamin A (being a retinoid) even at a mere 10mg is three times the suggested upper limit.

It will hopefully shrink my sebum (oil) glands on skin, killing any acne bacteria. 80% of vitamin A is stored in the liver, which is one of reasons for blood tests - ALT. Ideally if I could tolerate a lower dose of Roaccutane (20 - 40mg) with few to no side effects I would as time is of no consequence for me.

It's tough to know whether to bombard your system with a higher dose or to go with the slower poisoning of your system. Either way it's going to be tough on the old liver. Thankfully my triglycerides and cholesterol are rock bottom to begin with so it gives me a little more leeway. I suppose blood tests are in place to make sure that nothing goes wrong.

My starting dose of Roaccutane is 40mg
I was expecting 20mg, but perhaps because my liver tests were good (actually borderline low) the doctor decided it was worth the risk. I start Roaccutane in two weeks, one day after a blood donation, as I will not be able to donate any blood for the entire course of treatment plus one month.

Important things to remember:
- Roaccutane is best taken with a fatty meal, for me that is fish at dinner.
- Eliminate vitamin A from multivitamins and other food sources.
- My total DHA and EPA for any single day should be around 3g (fish and fish oil).
- Also including a once a day glucosamine tablet (1500mg).
- Minocycline cannot be taken at the same time as isotretinoin.

The fish oil tablets and glucosamine tablets will hopefully help to offset any joint pain. I am also taking a "Hair, Nails, Skin" tablet that has biotin, silicon, milk thistle and some other goodies in it. The milk thistle has a protective effect on the liver apparently, it also has iron, which i am deficient in, so that can't hurt. The biotin and silicon should help to prevent side effects related to hair thinning and nail damage. Minocycline and isotretinoin are contraindicated so the two week break is also beneficial as it ensures that there's no minocycline left in my system.

For now there'll be nothing to report until the 12th at the earliest as I am simply stabilising my food and vitamin intake until then.