14 months of differin. Wow.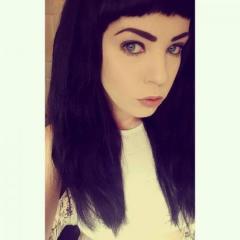 Heyyy!
Just another long overdue update from me. Id love to update more but half the time there's nothing to report and sometimes I feel when I use this website *too* much I become obsessed with my skin and I am trying to break that habit.
Basically been 14 months since I started my last ditch effort - Differin.
I have made the decision to start cutting down on how much I use now. I never, ever used a 'pea sized' amount (bad - I know!) and recently I used a full 45mg tube in less than a month... Which is bloody ridiculous considering I am as clear as I feel is possible. So I think I am a wee bit dependant on it. Tonight marks my first night of cutting down. I used a pea and a half worth on my face and I am nervous as hell. Surely it won't break me out using less than I am now accustomed too?!
Attached a couple of pics to show where I am at now. Had my first proper pimple in over a year a few weeks ago and as you can see the pigmentation is still there - yikes! I am also hoping the smaller dosage of Differin will decrease my tomato face!!!!