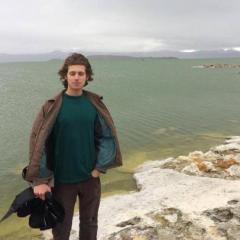 Sept 17th
Day 190?
I wanted to make a post today, to give people inspiration and insight into Accutane journey. I will try my best to do a few post Accutane entries as well
Took my last pill today….6 months flew by
I am pleased to say I am nearly 100% clear (only very very small pimple here and there, need be inches away from mirror to see). My acne really vanished by 2nd and half month on the medication. Today I am just left with some minor PIH and slight uneven tone
Never experienced an IB and side effects have been super manageable
Side Effects: chapped lips, small dry skin patch under nose, sleep more than usual (roughly 8 – 10 hours a night), facial redness/flushing, photosensitivity, unable to get tan (face way whiter than my body), nose bleed
Facial Redness: my face will get really flushed and red after I exercise and especially if I am in the sun. I hope it wears off soon, I am looking to lose my photosensitivity so I can get tan again. Right now I am very white, unusual for me as I am a surfer in live in Southern California. I am going to ask the doctor if it could be rosacea, hoping its not.
All in all, I would take Accutane again. I have regained most of my teenage confidence and feel like the person I used to. My friendships and relationship have gotten much stronger in last few months since I have come back to myself. I really have struggled with my acne for the last year, and felt like I have lost precious time in my young life. At points in the last year I was to embarrassed to play sports with my roommates during daytime and feared surfing (something I Love) because I thought it would cause a breakout. That being said, I have learned to be more compassionate, and grateful for the small things in life (a clear face for one!). In the end, acne has taught me a lot about myself and though it was a shitty phase in my life, it has made me a stronger person.
Short Anecdote about self-confidence and acne:
Around my 4th month on accutane I was in Australia doing a research program. At that point I wasn't getting acne but I still felt like my skin was really blotchy and unattractive. Anyway I sacked up and hit on this absolute babe. We talked for a while and meet up later, where things progressed.
My point is, we all judge our skin harder than others and pick out flaws no one else would see or care about. Even when I thought my skin was still shitty, I was seen as attractive to a girl who was for sure a 9 or 10. Hope that shows everyone not be so critical and self conscious about their skin. Get out there and be yourself, good things are bound to happen; but only if you make an effort.
Another thought:
Something to keep in mind! Lot of people have taken Accutane. One of my roomates had taken it, and I would have never expected it! His skin is absolutely flawless. Just because your skin is "bad" right now, doesn't mean it cant/won't look flawless soon enough!
Dosage
1st month- 40mg
2nd-60mg
3rd-60mg
4th -80mg
5th-80mg
6th-80mg