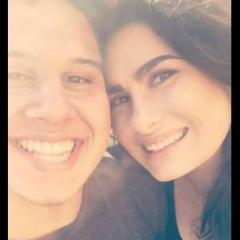 So, I've finally hit the 1 week mark for the regimen! I swear time goes by so slow while being on this lol
Well, I didn't notice much change from yesterday obviously since it's been a day from my last update.
My scars are lightening, but still very much there.
I learned today that I used the benzoyl peroxide completely wrong for my first week. The directions online say to apply once a day for the first week, but I've been doing twice a day... whoops. But, I do think that would explain why my face was swelling up so much the first 3 days or so. But I may just change up the dosages that I use at night, and in the morning. I'll probably go heavier at night, and lighter in the morning!
I've been able to wear makeup still, and yes my skin is pretty flaky but just mainly around my chin area. I haven't put any BP on my nose or forehead because I don't ever break out in these places, but I think I might just start doing it anyways to help even out my skin tone more... If anyone else has a similar experience with that please comment!