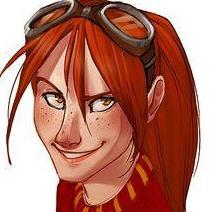 So I'm starting my third week on 40mg;
It's quite all right. I have 3 massive pimples: one on my forehead, one on my chin and one near my ear. My cheeks are absolutely perfect however, baby skin!
I'm not oily at all anymore at the end of the day, and going on my 4th day without washing my hair, which is an absolute miracle.
I think all of the comedons on my face are drying out because I keep getting black heads out of my nose and foreheads, they are really dry and go away easily. t's quite satisfying to be honest.
I still have that peeling problem that makes me look like a giant corn flake if I put make-up on, so I don't (Yay big pimples on display). The coconut oil helps a lot though.

The main problem, my back, is still mostly covered in acne but I know it will take the actual 5 months of treatment to disappear. However I don't have any of the very deep, big and painful zits anymore, which is already a big relief.

For the side effects: I've been very tired the past two weeks but it's been better for 2-3 days now. No joint pain, the dryness is manageable, my lips are surviving. I'm thirsty all the time and drink around 2.5 liters a day.

Until next week!