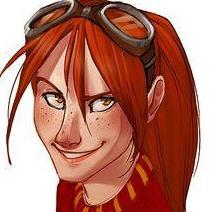 Entry posted by Siglyr ·
377 views
So, yeah. I'm 11days in.
I guess I'm getting some of the initial breakout, but it isn't so bad: pimples on my T-zone that showed up yesterday, but they have already mostly deflated today and are manageable. I put ice on the inflamed ones immediately to reduce, and then a little tea tree oil, but they definitely reduced faster than they would have before accutane.
Also I'm not too worried because except for the T-zone my skin is awesome, and I have whole parts of my face where I didn't put any make-up. My neck is clearing too.
I can't really say for my back, it's still bad, but as it is the reason I started Accutane I guess it's gonna be the part that actually take 4 months to get better.
Another good thing: I didn't need to wash my hair today! I usually do it every other day because I was a greasy monster but now it's taking longer! Very happy about that.