Natural Remedies that Combat UV Skin Damage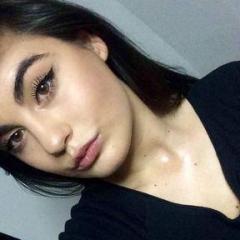 We all know that prevention is the key against burns caused by the exposure to the merciless summer sun, but sometimes even the cream with the highest degree of protection cannot avoid the destructive power of the burning sun rays.
If you have a sunburn, start by drinking plenty of liquids, preferably water, to rehydrate the affected tissues, and if you're still in agony due to the unbearable pain, many other solutions can help you hydrate your skin naturally.
Coconut oil
It is ideal if you have a sunburn. It deeply moisturized the skin and relieves the pain. Also, to reduce the level of pain, you can take painkillers such as paracetamol, but only your doctor is entitled to prescribe these pills, according to your needs.
Cold compresses with milk or chamomile tea and calendula does wonder for the sunburned skin. You can also opt for warm water baths with sodium bicarbonate as well.
Oatmeal bath
The products containing colloidal oat flour can be found in pharmacies and health stores and they act as an additional calming treating, being recommended for improving sunburn as well as dermatitis, acne, eczema, etc. Add two cups of colloidal oat flour to a bathtub filled with water. Your skin will feel released from the grip of the burn and will be instantly hydrated.
Vitamin C
Instead of taking aspirin, which you've heard that treats pain, take a couple of supplements that contain vitamin C, or better yet, eat more citrus fruits, such as oranges, lemons, grapefruit, pomelos, tangerines, etc.
Specialists recommend a cure of 1,000 mg of vitamin C per day for three days in a row, to get rid of heartburn. You can also apply the treatment locally, on the affected areas, by using ointments based on vitamin C.
Aloe Vera has a cooling effect that can be even more refreshing if you keep the lotion in the fridge for a few hours. This miraculous plant provides a calming effect due to the nutrients and antioxidants it contains. Thus, the skin will get rid of the burn and you will be able to enjoy your vacation.
Yogurt is also important. You can apply a layer of yogurt on the affected area and leave it to act for 15 minutes. Rinse with cold water and repeat the procedure every three hours.
Wheat germ oil
It is one of the best sources of vitamin E and vitamin K that offers protection against solar radiation. The instance you apply it on your skin, it hydrates it and forms a barrier against free radicals.
Potatoes pasta
Use raw potatoes for when you get burned. Potatoes are renowned for their calming effects, especially when it comes to minor irritations, burns or even inflammation. Some people think that potato juice is better, while others find the potato slices more efficient. Try both options and see which one is best for you.
Source:
hlbenefits