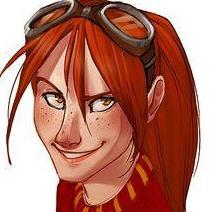 Entry posted by Siglyr ·
297 views
Hi everyone,

So I'm one week in, on 40mg/day Roaccutane.
Effects I can see:
- My face is already better, I don't have new pimples just the old ones healing. I still have black heads but I try to leave them alone. Maybe it's the calm before the storm and I'll get a break-out in 2 weeks :S
- My back is the same as far as I can tell, but I haven't had one of those massive painful pimple since I started and i used to get at least 2 or 3 a week.
- The dryness is coming! I woke up with leathery lips and flakes around my nostrils (ugh, sorry...), Also my face feels a little puffy so I started the heavy moisturizing routine (E45, Aquaphore, coconut oil stick for the lips)
- The skin on my face is starting to shred a little, the BB cream looks flaky, so I'll just stop putting make up I think.
- I have cold-like symptoms??? But I don't know if it's an actual cold lol. Did some of you guys got that??
- Light headache that disapears if I drink a lot of water
- Nothing about muscles and joints yet, I'm trying to hydrate a lot to avoid that...

So I have quite a lot of symptoms for 1 week in and starting to think that it's not going to be a suffering-free journey, but I already have patches of skin that look flawless on my cheeks so it's be worth it...
I'll update when I see some other changes!