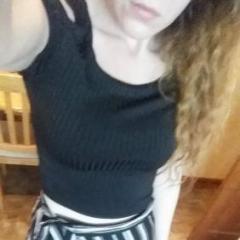 Just an update



side effects: The past week my journey has been fine, scalp is less itchy now and doesn't bother me really.

Body has started peeling on my arms so I need to moisturise them every day. Lips are dry but not un-manageable.

I had very slight back pain (bottom left) which was eased by a deep tissue massage. So I feel maybe the pain is typical muscle aches from the gym.

I've gained 2 kg in 3 weeks BUT I started weightlifting again so this could be why, and plus I lost a ton of weight before starting accutane due to stress, so this doesnt bother me. Also my exercise and recovery time is not affected.

Mentally though I feel different, like restless and a bit impulsive. I feel great tbh but definitely have more energy and feel like I need to move.

current acne: I have like 5 active spots on my full face but many red marks and clogged pores around my jaw and edge of cheeks. Inner cheeks, nose and forhead are pretty good.

Left shoulder is AMAZING, like 3 tiny red raised bumps on it, right shoulder has 3 active pimples, one cropped up within a night ha!

Next week, the 31st, I get bumped upto 50mg.