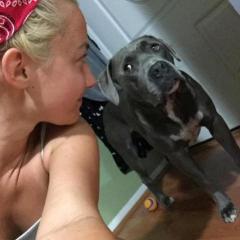 Hey y'all. Same ish as usual. Just working my butt off. For the past week or so, I have been taking my walk around the lake in the mornings usually at 10:45-11:45 or sometimes 11:45-12:45. Depends on how work is goin and if shit pops off. I've been getting good sun. The morning sun is the BEST. It's currently 93 degrees where I'm at. AND NO BREEZE LOL.

I have not been putting argan oil on my face in the mornings-- just at night before I put on my aloe. So my routine for the past two nights has been my mixture of manuka honey, colloidal silver, goats kefir, cinnamon, turmeric and a probiotic capsule. Then I wash it off (with tap water eeeeeeek) after an hour or longer just depends, tone with NOW I'm diluting ACV to 50/50 filtered water/ACV, and then put argan oil on let it dry for a few minutes and then fresh aloe.

holy shit my dark circles are so insane I really need to start sleeping properly. It's 6:35 and I'm waiting for my sister to get out of the kitchen so I can cook & make tea !!