New blog! I ran out of MB for photos 8-12-16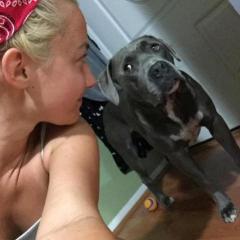 New blog so I can post photos! Duh! For your reference... this is me: Meet Natalie!


Today at work...I'm dead. I'm so sleep deprived I have no idea how I'm still functioning. I ate and I feel sick. It's about 4pm. I'm ready to go home and sleep. I had to start this blog because my other one ran out of MB??? I don't even know. Ain't nothin' changed...Drinkin' tea...Workin'...YOU already KNOOOOW.

photos with my hair down are last night and today with my hair up at work looking like death haha!